With the holiday season well underway, complete your gift shopping for everyone on your list with these gourmet goodies, fashion brands, inspirational reads, and a vacation. Family, friends and significant others can revel in the finer pleasures that bring joy, happiness and personal growth this holiday season and beyond. For a gift that truly amazes, these exclusive finds are everything your loved ones will adore.
For the Foodie in Your Life
MarieBelle Chocolates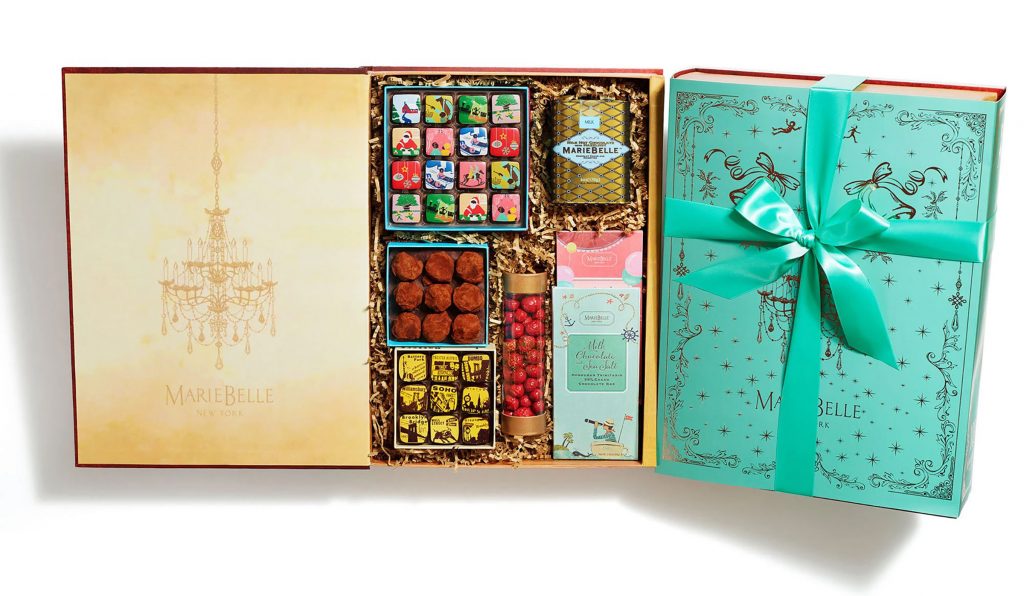 In New York's famous Soho District is the world-renowned, luxurious bean-to-bar chocolate company, MarieBelle Chocolates. This holiday season, the flagship retail location at 484 Broome Street offers patrons a sumptuous shopping experience for the eyes and appetite with lavish window displays which aim to warm the heart. The perfect gift, MarieBelle Chocolates are artfully wrapped in luxury boxes with colorful ribbons. Relish in the sweetest gift for any occasion, available in-store or delivered same day anywhere in the Manhattan area. Crafted with the finest single-origin chocolate and eclectic ingredients, using artisanal techniques are MarieBelle's signature Ganache. The Holiday Ganache Collection this year is MarieBelle's Once Upon A Time Collection. The charming boxes are available in 4, 6, 9, 16, 25, 36 and an astonishing 100-piece boxes. The signature ganache collections also include the New York set, River of Diamonds set, and other special totes, party favors and a limited-edition Ganache Cake using 65% dark chocolate. New this Holiday Season is a whimsical Once Upon a time collection that comes to life, MarieBelle's Holiday Treasure Gift Set. Open to find a tin of hot chocolate, a box of holiday ganache, a cylinder with raspberry candy, a dark chocolate bar, a Milk chocolate sea salt bar, a box of dark chocolate truffles, and a box of New York collection caramel. MarieBelle New York (Soho), 484 Broome Street, New York, NY 10013 MarieBelle at the Kitano Hotel (Midtown), 66 Park Avenue, New York, NY 10016 For more information about
MarieBelle Chocolates
, visit
www.mariebelle.com
. Facebook: MarieBelleNewYork | Twitter: @MarieBelleNY | Instagram: @MarieBelleNY
~ ~ ~ ~ ~
S. Ottomanelli & Sons Prime Meats
Ottomanelli is the oldest family owned and operated meat retailer in New York. No other meat retailer in New York has been selling the finest quality meats and wild game meats since 1900, and still to this day is family owned and operated. Find top-quality meats at S. Ottomanelli & Sons Prime Meats in Queens, New York. They offer prime cuts, wild game, and exotic meat, among other products. This holiday season, S. Ottomanelli & Sons Prime Meats has the best fresh wild game and bird meats available to make the perfect holiday dinner including all-natural goose, turkey, semi-boneless quails and fresh Long Island duck. (See website for full list of products, while supplies last.) Established in 1932, they have been providing families and businesses the best meats, allowing them to make the most delicious feasts. Their freshly cut prime dry-aged and choice all-natural meat are available for home delivery from Manhattan to the Hamptons!
S. Ottomanelli & Sons
, 60-15 Woodside Avenue, Woodside, NY 11377 For more information about . Ottomanelli & Sons, visit Ottomanelli.com. Facebook: @ottomanelliprimemeats | Twitter: @MeatOttomanelli | Instagram: @primemeatwildgame ~ ~ ~ ~ ~ ~ ~ ~ ~ ~
For the Beauty Conscious
Angelo David Salon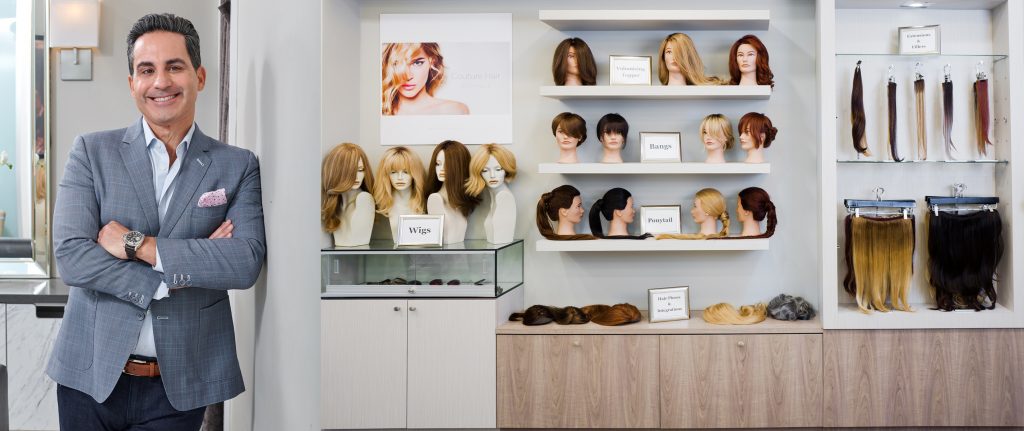 Give the gift of beauty this holiday season with a gift certificate to Angelo David Salon. When people come to Angelo David Salon, they can expect to leave with hair they never thought was obtainable. As owner and creative director of Angelo David Salon, and one of New York City's leading authorities on fine and thinning hair, Angelo David Pisacreta is not just a hair illusionist; he is the Vera Wang of couture hair. Located in an open space overlooking Madison Avenue, the salon boasts a team of highly trained staff members dedicated to making each client feel welcome and appreciated. Angelo David Salon offers a full range of renowned services for thinning hair solutions, including couture wigs, couture hair extensions, and five private VIP hair suites. The full-service salon offers—in addition to thinning hair solutions—the best in cut, color, color correction, and styling, transforming your hair from thin to thick and short to long. Angelo's vast experience with hair, hair health, and hair growth led him to realize that hair health issues often begin inside the body, not on the surface. Angelo David Hair Care products, the Hair Detox® hair revival supplement, and the Angelo David Couture Brush Collection are all available online at www.angelodavid.com.
Angelo David Salon
is located at 420 Madison Avenue, 2
nd
Floor, New York, NY 10017 For more information, please visit:
www.angelodavid.com
Facebook: angelodavidsalon | Twitter & Instagram: @angelodavidhair
~ ~ ~ ~ ~ ~ ~ ~ ~ ~
For the Bookworm – New Paperback Editions
Manners That Matter Most
By June Eding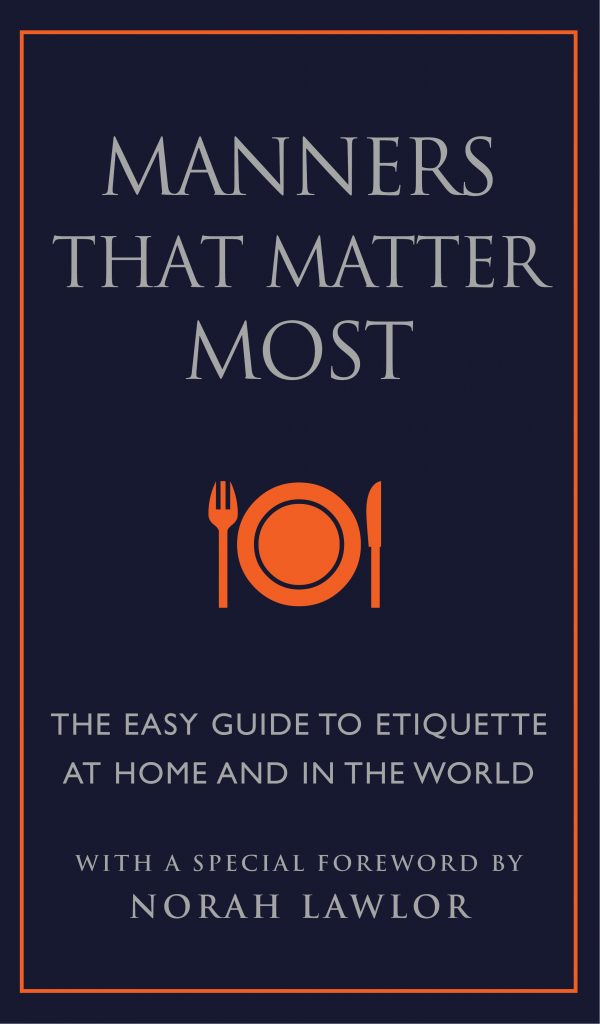 Etiquette is one of the most valuable assets a person can have and adopting proper skills will be to your benefit this holiday season. Now in its third printing,
Manners That Matter Most
is finally available in a convenient paperback format so you can bring this valuable guide with you wherever you go. Knowing how best to present yourself, and how to deal with others in a direct, effective manner, is paramount in all personal, professional, and social relationships. In
Manners That Matter Most
– the Easy Guide to Etiquette at Home and in the World – published by
Hatherleigh Press
, researched and written by June Eding, with a special foreword by Norah Lawlor – covers topics from introductions, greetings and thank-you's, to the etiquette of modern technology.
Manners That Matter Most
, in its third printing, is available from
Amazon.com
&
Barnes & Noble Bookstores
in hardcover and paperback. Facebook: HatherleighPress | Twitter: @HatherleighPr | Instagram: @HatherleighPr
~ ~ ~ ~ ~
Successful Philanthropy:
How to Make A Life by What You Give
By Jean Shafiroff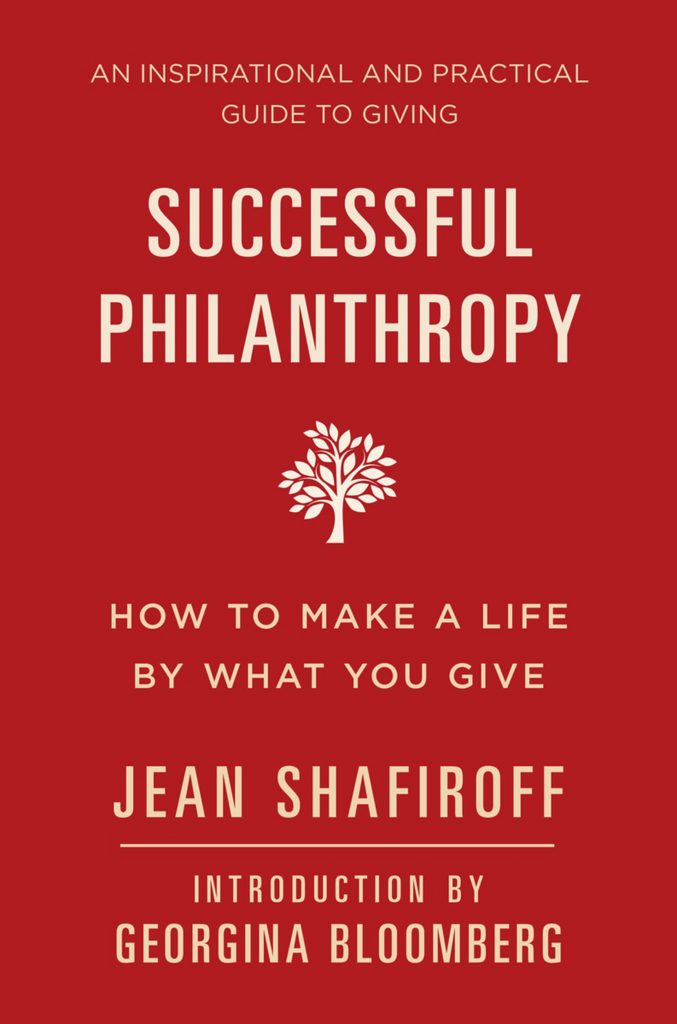 This inspirational read by philanthropist, TV host, author, human rights and animal advocate, Jean Shafiroff—which is now available in paperback—encourages aspiring philanthropists to build the fulfillment of giving into their lives. Drawing from her experiences in philanthropy, the volunteer fundraiser, leader and spokesperson authored the practical guide to modern giving,
Successful Philanthropy: How to Make A Life by What You Give
to empower all individuals to get involved in the act of charitable giving. This holiday season, learn to identify your passions and interests and discover how they can guide your philanthropic work. Find the best ways to choose a charity that will offer personal fulfillment while also making the best use of your contribution to the cause of your choice.
Successful Philanthropy
features a special introduction by Georgina Bloomberg, in addition to a foreword by Scott Elkins, US Campaign Director of the Margaret Thatcher Scholarship Trust at Oxford University and CEO of SE Advisors. Elkins salutes author Jean Shafiroff for encouraging others to "help bring about change," through the text and her philanthropic initiatives. Jean also hosts her weekly television show, Successful Philanthropy. The weekly series airs 4 times per week on LTV East Hampton channel 20, as well as live stream through the LTV website,
www.ltveh.org
. The show highlights the work of philanthropic leaders across the USA.
Successful Philanthropy: How to Make A Life by What You Give
, in its second printing, is available in select bookstores and from
Barnes & Noble
&
Amazon
in hardcover and paperback. For more information about Jean Shafiroff, please visit
www.jeanshafiroff.com/author/
~ ~ ~ ~ ~ ~ ~ ~ ~ ~
For a Serene Staycation
Southampton Inn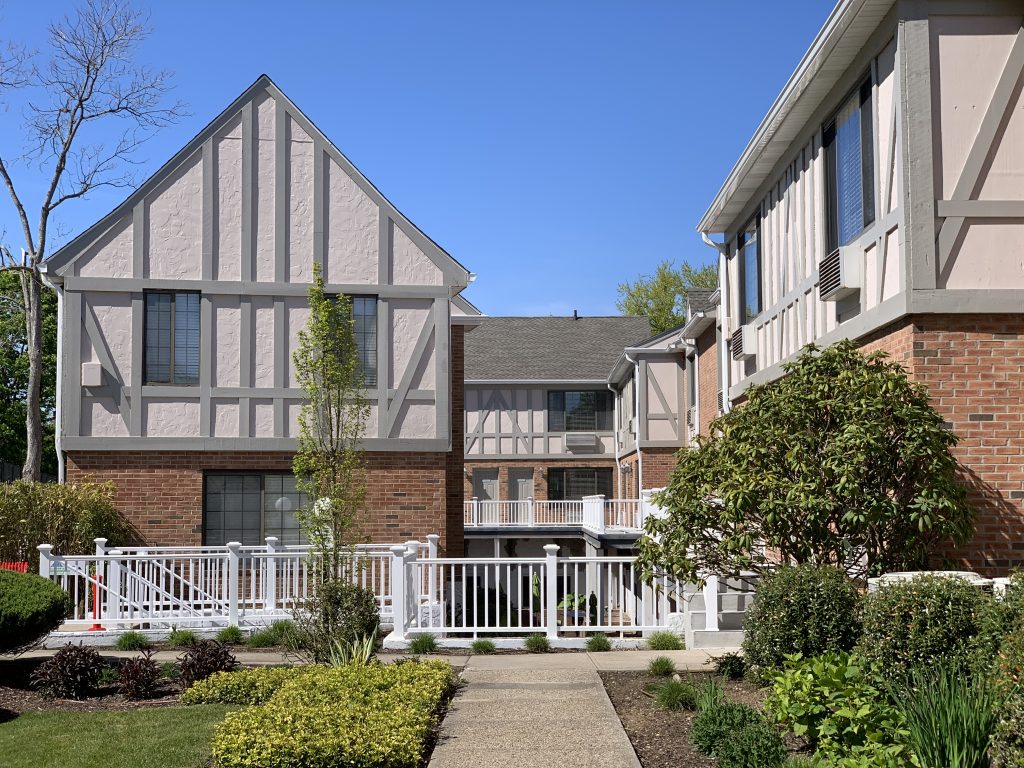 This Holiday Season, plan a family trip or gift an idyllic staycation at the Southampton Inn. The Southampton Inn is a year-round, gracious and relaxing escape from the everyday hustle offering a safe getaway with CDC cleaning guidelines and several Sterile-Bright UVC sanitizing lights in place to protect guests and employees. Guest rooms are accessed directly from the outside with no long corridors or elevators. Every room has individually controlled heat units, with slightly different decor, sparkling tiled bathrooms, and refrigerators, with a few specially designated for pet-friendly guest rooms. Working or attending school classes remotely has never been easier with their complimentary Wi-Fi. If Indoors, relax by the fireplace with a book or challenge the children to a board game in the spacious library. Taking in the fresh air outdoors, the Southampton Inn is just steps from Main Street and Jobs Lane, making the Inn a special place to enjoy all four seasons—from the quiet beauty of winter and warm, sunny spring to the long, lazy days of summer by the seaside and brilliant colors of autumn. The Inn is located near shops, restaurants, theaters, art galleries and historical sites. Stroll the village and enjoy the twinkling lights and old-fashioned shop windows which feel straight out of a Norman Rockwell painting or take a leisure walk along the many local trails and magnificent ocean beaches. The Southampton Inn offers year-round packages to celebrate the seasons, holidays, weddings and events. Perfect for a family meal or celebration, the Inn's award-winning restaurant, Claude's, is open daily for breakfast from 7:00 to 11:00 am. The restaurant has recently unveiled a new brunch menu which will be offered Thursday through Sunday from 11:00 am to 2:00 pm. You can dine inside in Claude's cafe, outdoors in the courtyard, order your food to go to take back to your room or to any of the beautiful sitting areas around the property. Claude's is also available for intimate dinner parties, corporate events, and micro weddings for groups with fewer than 50 attendees. Due to Covid-19, Southampton Inn has extended their BOGO. Guests can truly distance themselves while still being close by with family or friends having separate rooms and bathrooms. Book a visit between now to December 30, 2020 and an additional connecting room will be half-price for that larger family excursion. Children under 12 years of age may stay in their parent's room at no additional charge. If you are planning on visiting during the holidays, Claude's Restaurant will be open as follows: • Christmas Eve – 7:00am – 11:00am (Breakfast), 11:00am – 2:00pm (Brunch) • Christmas Day – 7:00am – 11:00am (Breakfast Only) • New Year's Eve – 7:00am – 11:00am (Breakfast), 11:00am – 2:00pm (Brunch) • New Year's Day – 7:00am – 11:00am (Breakfast), 11:00am – 3:00pm (Brunch) For New Year's Day, 2021 Claude's will offer their regular brunch menu with a few special menu options.
Southampton Inn,
91 Hill Street, Southampton, NY 11968 For more information, please visit:
southamptoninn.com
~ ~ ~ ~ ~ ~ ~ ~ ~ ~
For the Dining Connoisseur
Union Sushi & Steak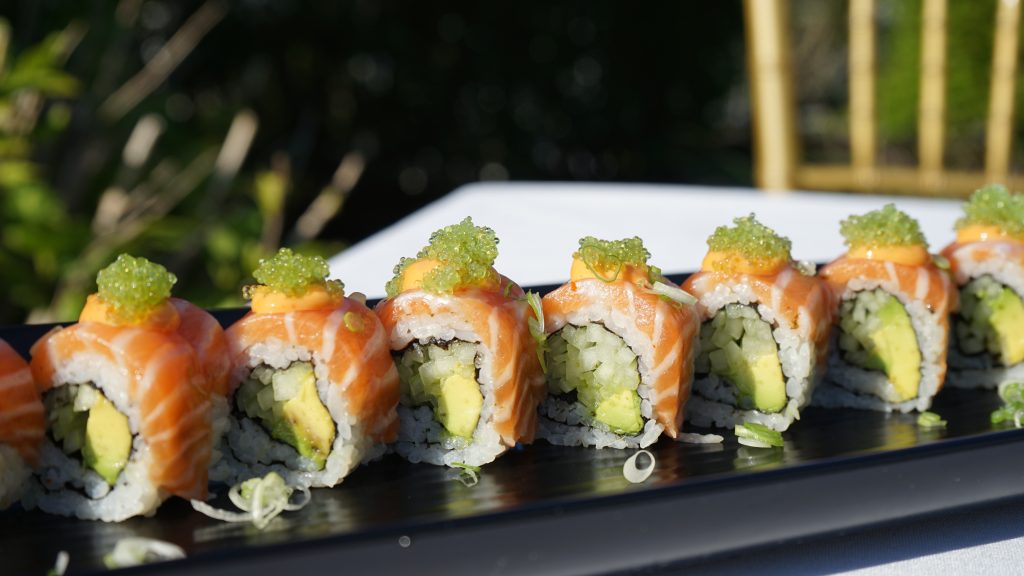 Looking to give your loved ones the perfect steak and sushi dinner? Ian Duke and partner David Hilty, the owners of the Southampton Social Club and Union Burger Bar, unveiled the East End's hottest new dining destination: Union Sushi & Steak, a modern take on the steakhouses of old. Co-located with Union Burger Bar in the historic Bowden Square property, the year-round restaurant fuses the energy of a supper club from the days of old with a modern ambiance.  The cuisine is brought to us by award-winning Chef's Scott Kampf and Marc Fasciana of varied fame and tenures.  The delectable menu features Dry aged steaks that are courtesy of Niman Ranch in Colorado and the assorted fresh sushi and sashimi menu is both enticing and inventive. As with Southampton Social Club, Union Sushi & Steak has quickly become an East End nightlife hotspot as well. Meanwhile, Duke's award-winning burgers and fries spot, Union Burger Bar continues to serve up American comfort food in the adjacent space. Welcome to Union Steak & Sushi!
Union Sushi & Steak,
40 Bowden Square, Southampton, NY 11968 For more information, please visit: dineatunion.com
~ ~ ~ ~ ~
Union Burger Bar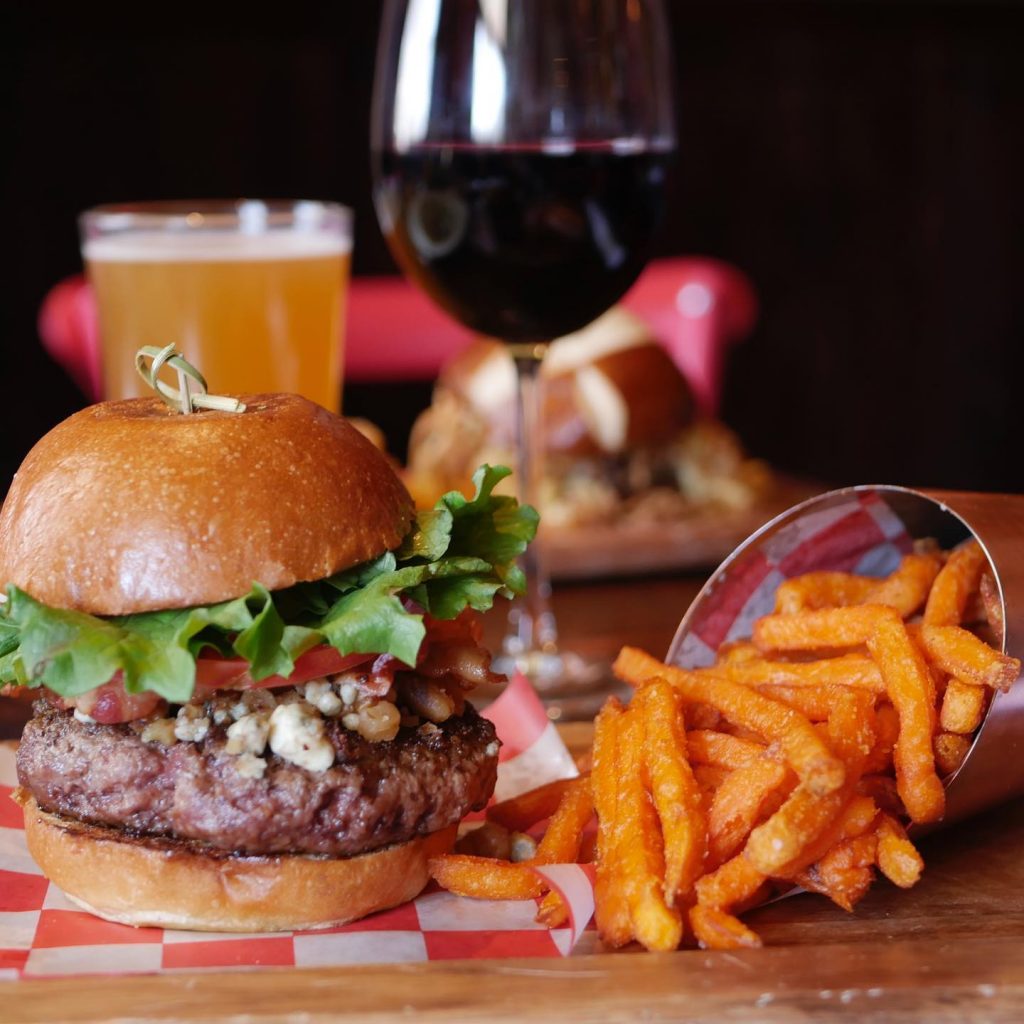 Treat your special someone this holiday season with a meal at Southampton's hit restaurant, Union Burger Bar. The dining hotspot went through massive renovations and has moved up to the main restaurant and bar, making way for the new Union Sushi & Steak which is now open as well in Union Burger Bar's former location. The restaurant continues to offer an assortment of specialty gourmet burgers, fresh hand-cut fries, maniacal milkshakes and desserts and an elaborate craft beer and small batch bourbon selection. Restaurateur and owner Ian Duke with award-winning Executive Chef Scott Kampf are excited to continue bringing these culinary offerings to the year-round dining staple of Southampton, NY. Union Burger Bar also has delectable deals throughout the week including the $5 Burger Night on Wednesdays (starting at 6:00pm), Burger & A Beer on Thurdays (starting at 6:00pm),  and the Weekday $10.95 Lunch Special (Mon-Fri 11:30am-3:00pm). Come experience Union Burger Bar!
Union Burger Bar,
40 Bowden Square, Southampton, NY 11968 For more information, please visit: unionburgerbar.com
~ ~ ~ ~ ~
The Coop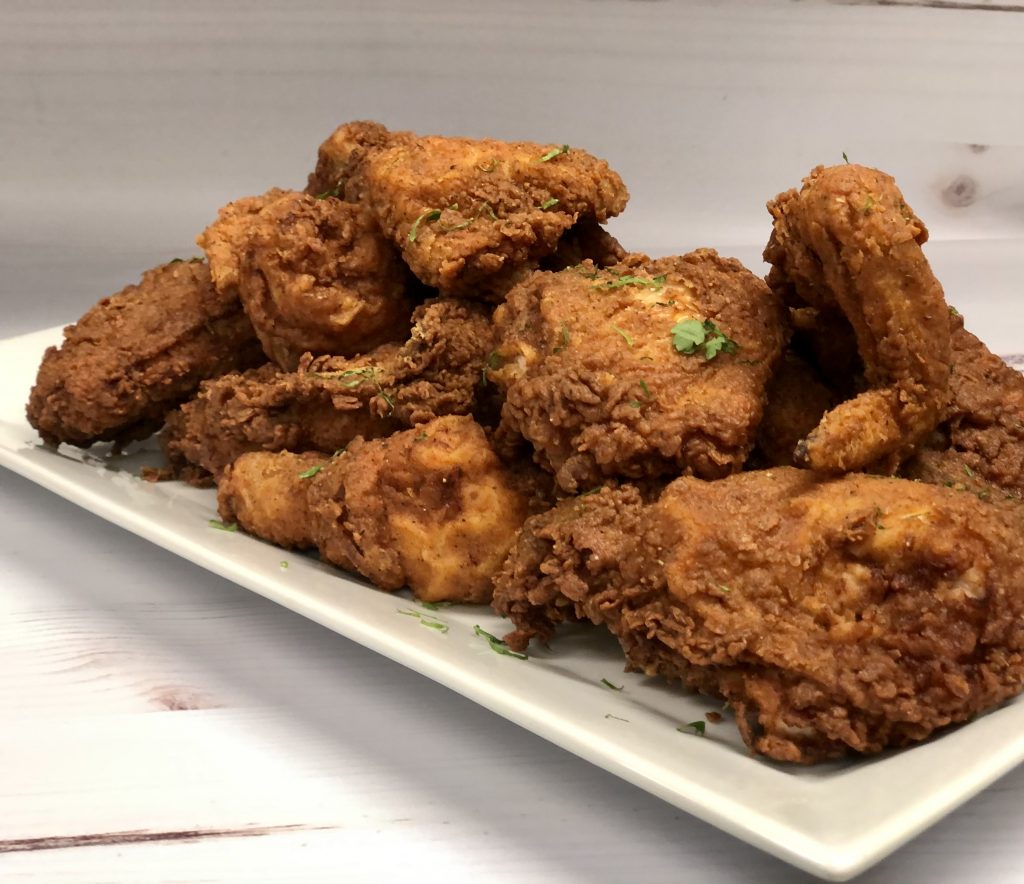 Want to indulge in the most scrumptious chicken dishes in the East End? The owners of Southampton Social Club, Union Burger Bar, and Union Sushi & Steak are bringing a new concept to Southampton that has never been done before on the East End. Restaurateurs Ian Duke and David Hilty are opening Southampton's first ghost kitchen called The Coop. The Coop is operating out of Southampton Social Club, which is closed during the off-season but is still open for private events. The ghost kitchen concept will enable customers to order delivery as well as offer Curbside Pick-Up for guests who order through the website or over the phone. There, in fact, will be daily specials for those who order directly through the restaurant's website for Curbside Pick-Up. While there will be no indoor or outdoor dining, The Coop will be available for catering small gatherings and events. A variety of fried and rotisserie chicken options are available with a wide assortment of sides. All of The Coop's chicken is fresh and is raised in a cage free environment where no antibiotics or hormones are added. In addition, the farmers who raise the chicken they're serving are trained in Animal Welfare and they are monitored by licensed veterinarians. In addition, the produce is brought in from local area farms. The Coop is open Tuesday through Sunday 5:00-9:30pm, closed on Monday with plans to open for lunch in the near future. They are also available for catering to groups of all sizes.
The Coop
at Southampton Social Club 256 Elm Street, Southampton, NY 11968 For more information, please visit: thecooptogo.com
~ ~ ~ ~ ~
T-Bar Southampton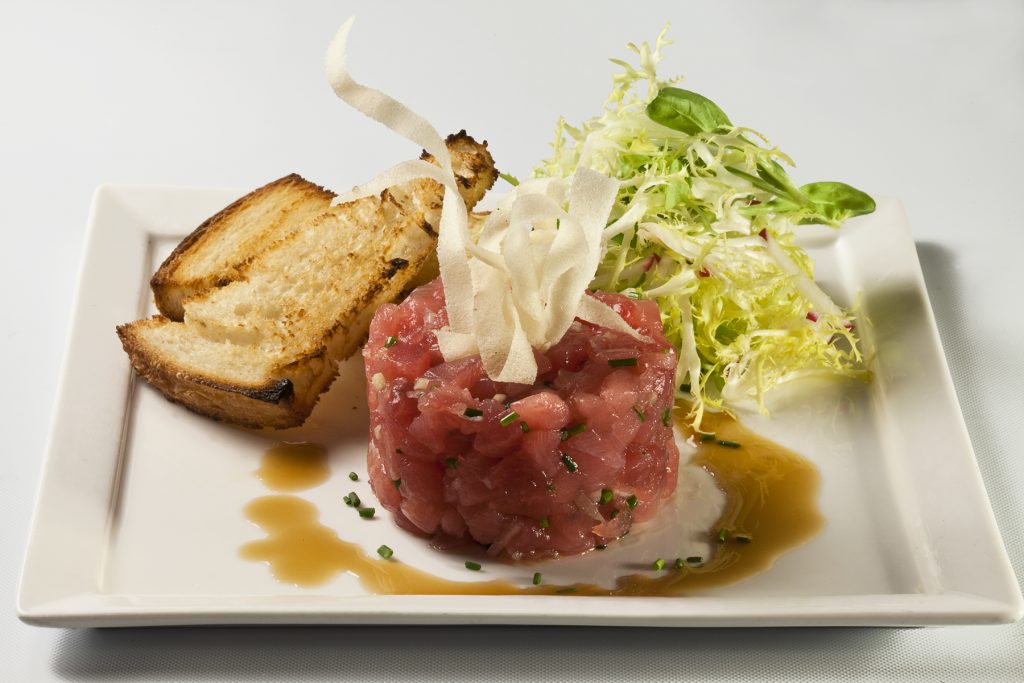 Give the gift of the best classic cuisines with a modern twist this Holiday Season with a gift certificate to T-Bar Southampton. Also open for Christmas and New Year's, T-Bar Southampton is following the strict CDC and Health department guidelines. To comply with these guidelines, T-Bar Southampton's outside patio dining is adequately spaced to maintain social distancing, and for those still nervous going out to eat, T-Bar Southampton is also offering pickup options. With Tony Fortuna, Derek Axelrod, and Executive Chef Segundo Pelaez leading the way, T-Bar Southampton builds on the well-earned reputation of its New York City namesake. The menu features a wide range of dishes, ranging from well-cooked renditions of classics, to refined and inventive plates, providing the ultimate dining experience. Diners can begin their meal at T-Bar Southampton with the flavorful Thin Crust Pizza, Margherita or Meatballs. The restaurant also has tantalizing salad dishes such as the Watermelon Salad with Feta Cheese, Tomatoes, and Balsamic Vinaigrette. Also available on its delectable appetizer menu are the popular Crispy Sushi, Yellowfin Tuna Tartare and Vietnamese Shrimp Roll. A meal at T-Bar Southampton would not be complete without ordering a favorite from The Steak Bar, which features an impressive range of superbly-cooked certified Black Angus cuts of beef including its Black Angus Porterhouse for two served with your choice of Steak Sauce, Béarnaise Sauce or Poivre Sauce. The menu also boasts numerous other American classics including the signature Crusted Tuna served with soy, wasabi rémoulade and seaweed salad and the Chicken Milanese made with chopped Salad and lemon. Cap the evening off with irresistible desserts like the must-try Banana Parfait Mille Feuilles with coconut and caramel sauce or the decadent Strawberry Sundae served with shortcake, meringue, brandy, and cream.
T-Bar Southampton
268 Elm Street, Southampton, NY 11968 For more information, please visit: tbar2gosouthampton.com