Silversea Cruises, the leading ultra-luxury cruise line, was the winner of the 2020 Seatrade Cruise Award for Sustainability, sponsored by Cruise Baltic. The award recognizes the recipient for having shown that it put sustainability, both socially and environmentally, at the forefront of its business operations over the past 12 months. The winner was announced on October 6, 2020, during the Seatrade Cruise Virtual event, and was determined by an independent panel of 14 experts from across the international cruise community. The company was recognized for its pioneering 
Silversea Fund for the Galapagos
, which is among a number of Silversea efforts aimed at enriching the communities and landscapes visited by its ships. "Seatrade's Sustainability Award is an important recognition of our efforts to protect the natural environment and wildlife of the Galapagos through education and building relationships with the local communities. We are truly delighted to receive this award," says Fernando Delgado, Vice President and General Manager of Silversea Cruises Ecuador. "We are thrilled to be recognized by Seatrade's distinguished panel of judges for our contributions to such an important region. This award affirms our commitment to the long-term conservation of the natural wonders of the 
Galapagos
 Islands, which reflects our approach in all destinations," adds Barbara Muckermann, Silversea's Chief Marketing Officer.
SILVERSEA FUND FOR THE GALAPAGOS
Established in partnership with the Galapagos Conservancy — the only U.S.-based organization focused exclusively on protecting the Galapagos' unique ecosystems and biological integrity — the Silversea Fund for the Galapagos educates and supports the archipelago's local communities by financing projects related to youth empowerment; education and training; and science, technology and conservation. The fund welcomes both formal and grassroots project proposals from the Galapagos' four inhabited islands: San Cristóbal, Santa Cruz, Isabela, and Floreana. The fund builds on Silversea's existing efforts to make a positive impact on the natural and economic environment of the Galapagos Islands, including its contribution to the Floreana Island Ecological Restoration Project. Guests traveling aboard 
Silver Origin
 can donate to the Silversea Fund for the Galapagos during their voyage. Each person who donates between USD 200 to USD 1,000 will receive a Future Cruise Credit in a matching amount that may be applied towards any future voyage aboard any ship in Silversea's ultra-luxury fleet.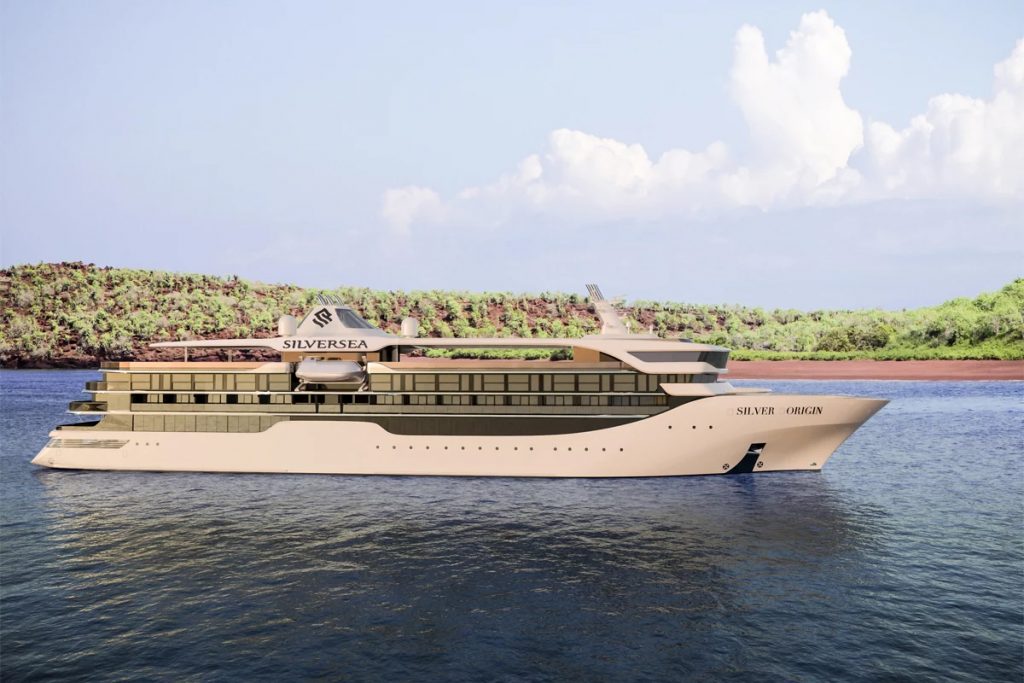 SILVER ORIGIN: BUILT WITH THE ENVIRONMENT IN MIND
The newest addition to Silversea's fleet, the all-suite, all-balcony, 100-guest 
Silver Origin
 is slated to begin year-round voyages in the Galapagos later this year, and has been built entirely with the Galapagos' unique environment in mind. 
Silver Origin
 incorporates environmentally low-impact features to comply with future rules and regulations, in addition to the Galapagos National Park Directorate regulations. The latest technological innovations mean a reduction in fuel consumption and fewer exhaust emissions; the ship's dynamic positioning system will be used when positioned over delicate seabed ecosystems to prevent the anchor from causing damage; suites incorporate freshwater purification systems that convert seawater into drinking water, thus drastically reducing the use of plastic on board; and a wastewater treatment system will meet or exceed the strictest regulations in the market. Moreover, all waste will undergo a rigid segregation procedure on board and will be delivered to a local waste management enterprise for it to be recycled or shipped out of the islands. Donate to the Silversea Fund for the Galapagos and find out more details about the Future Cruise Credit: 
https://galapagos.bsd.net/page/contribute/silversea
Find out more information about 
Silver Origin
:
https://www.silversea.com/ships/silver-origin.html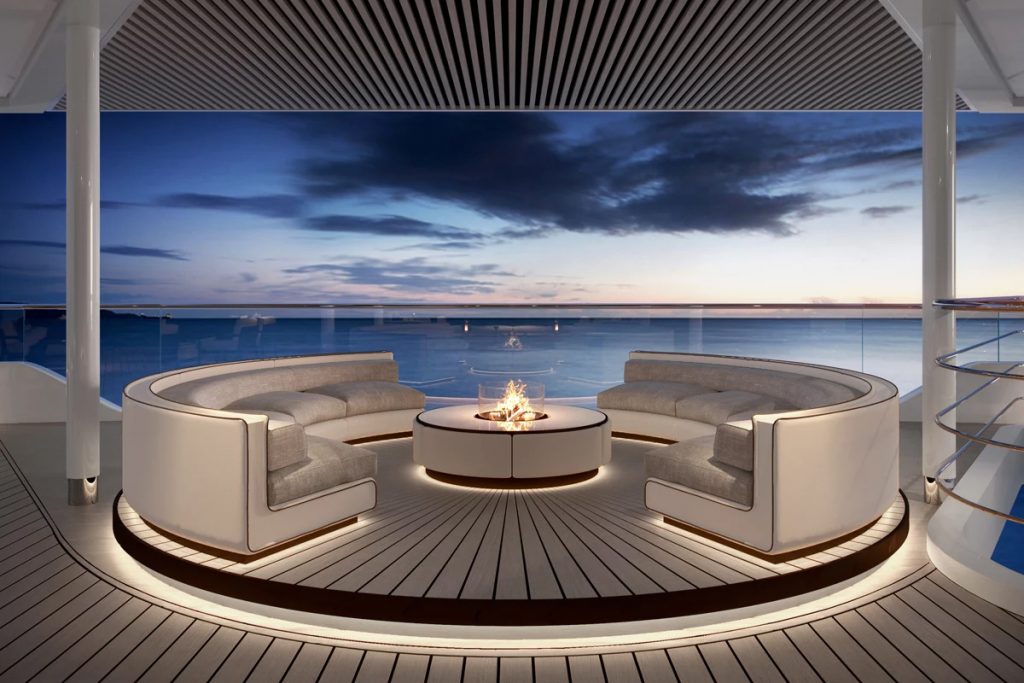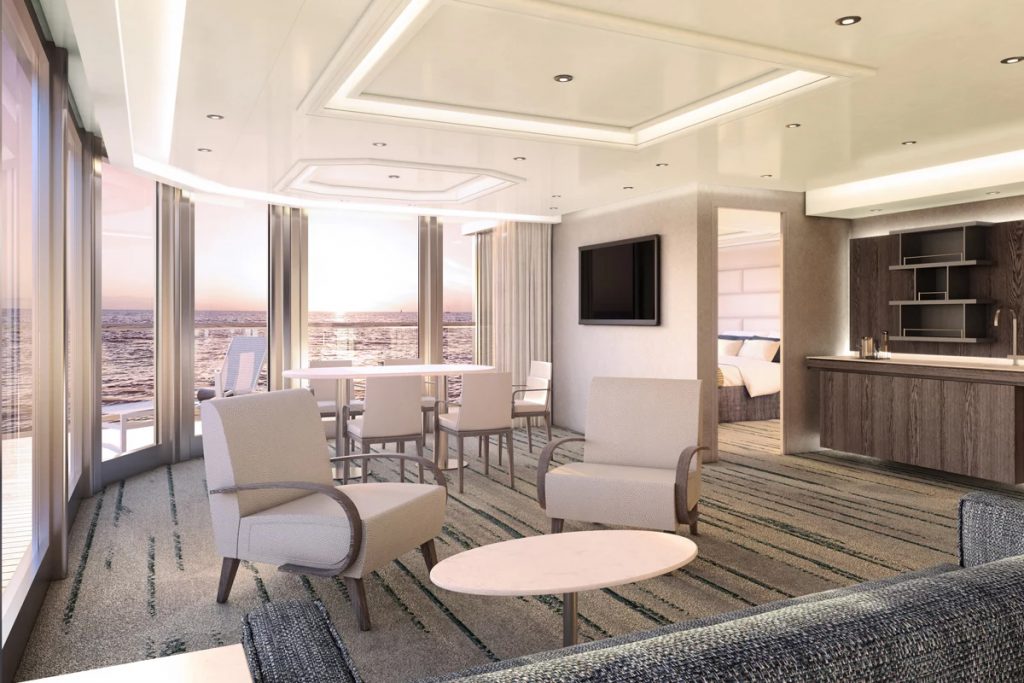 About Silversea
Part of the Royal Caribbean Group, 
Silversea Cruises
 is recognized as an innovator in the ultra-luxury cruise industry, offering guests large-ship amenities aboard its intimate, all-suite vessels: 
Silver Wind, Silver Shadow, Silver Whisper, Silver Spirit
 and 
Silver Muse
 – all designed to offer an atmosphere of conviviality and casual elegance. With the inclusion of the expedition ships 
Silver Origin, Silver Explorer, and Silver Cloud,
 Silversea's itineraries encompass all seven continents and feature worldwide luxury cruises to the Mediterranean, the Caribbean, the Galapagos, both Polar Regions, and hundreds of fascinating destinations in between. Silversea is also looking forward to the launch of four new ultra-luxury ships: 
Silver Moon, Silver Dawn
, and two Evolution-class ships. Browse Silversea's blog, 
Discover
, and 
subscribe
 to receive the latest content directly into your inbox.
About the Seatrade Cruise Awards
Seatrade Cruise Awards forms part of the series of global Seatrade events, websites, and publications that covers every aspect of the cruise and maritime industries, bringing together key people to encourage innovation and to produce powerful learning, networking, and promotional platforms. Founded in 1970, the Seatrade brand is part of the events portfolio for Informa PLC – a leading international events, intelligence, and scholarly research group.
www.silversea.com