Samuel Waxman Cancer Research Foundation (SWCRF)
held its
38th Annual Golf Tournament
at the scenic Fresh Meadow Country Club in Lake Success, NY. The event was the first in-person fundraiser for the SWCRF in 2020, and although it was scaled down to allow for social distancing, the tournament raised
$160,000
. Funds raised support the SWCRF collaborative cancer research programs. Notable attendees included
Ann Liguori
, Correspondent, WFAN & CBS Sports Radio Network,
Samuel Waxman, MD
, Founder and CEO of the SWCRF,
Gary Jacob
, Executive Vice President of Glenwood Management,
Robert Ivanhoe
, Vice Chair of Greenberg Traurig and Co-Chair of the REIT Practice,
Peter D'Arcy
, Area Executive of M&T Bank Corp,
Jeff Mann
, owner of Mann Publications, and
William T. Sullivan
, Executive Director of the SWCRF. Following a beautiful brisk and sunny day on the course, golfers gathered for an open-air reception and awards program. "This tournament was started several years ago, and it has helped to raise substantial funds for cancer research. Despite these challenging times, today is an example of the great good that can come when friends gather to support research that is critically needed. More importantly, you are supporting research committed to finding better treatments for cancer, the world's leading cause of suffering and premature mortality," Samuel Waxman, M.D., founder and CEO of the SWCRF. The American Cancer Society predicts that 1.8 million Americans – or more than 4,900 every day – will receive a cancer diagnosis this year. In 2020, the SWCRF directed more than $2.2 million in donor-supported funds to fund a record 50 research scientists at some of the world's leading research institutions. The SWCRF research programs address more than 14 types of cancer and require that those who receive research funding, collaborate with labs outside of their disciplines and institutions. This type of collaboration fosters cooperation and knowledge sharing across labs and disciplines to speed the development of promising therapies. Gary Jacob co-chairs the SWCRF Golf Tournament host committee with Dennis Herman, the Chairman and CEO of Beekman International Center, Ltd. Mr. Jacob and Mr. Herman also are members of the SWCRF Board of Directors. The committee members are Jeff Mann, Jay Sullivan, Director of Business Development at Shannon River Partners, Dr. Samuel Waxman, and Ari Zagdanski of Kinsman Property Group. The tournament is the organization's longest-running event that has raised millions for cancer research. During the past 43 years, the SWCRF awarded nearly $100 million to support the work of more than 200 researchers around the world.  Gary Jacob and M&T Bank sponsored the Golf Tournament. Patron Sponsors were Capital One Commercial Banking and Ann Liguori. The Media Sponsor was Mann Publications.
About the Samuel Waxman Cancer Research Foundation
The Samuel Waxman Cancer Research Foundation is a 501(c)3 nonprofit organization dedicated to curing and preventing cancer. The Foundation is a pioneer in cancer research and its mission is to eradicate cancer by funding cutting-edge research that identifies and corrects abnormal gene function that causes cancer. This research is the basis for developing minimally toxic treatments for patients. Through the Foundation's collaborative group of world-class scientists, the Institute Without Walls, investigators share information and tools to speed the pace of cancer research. Since its inception in 1976, the Samuel Waxman Cancer Research Foundation has awarded more than $100 million to support the work of more than 200 researchers across the globe. For more information, visit:
www.waxmancancer.org
.
Facebook:
        WaxmanCancer
https://www.facebook.com/WaxmanCancer
Instagram:
       @waxmancancer
https://www.instagram.com/waxmancancer/
Twitter:
         @waxmancancer
https://twitter.com/WaxmanCancer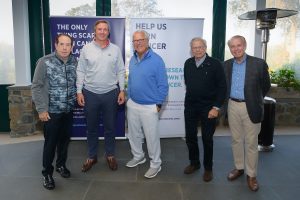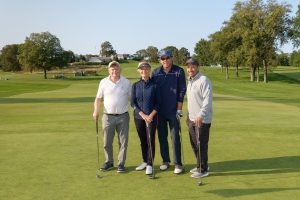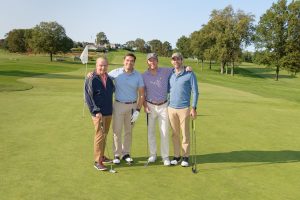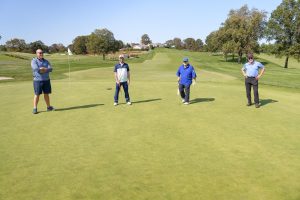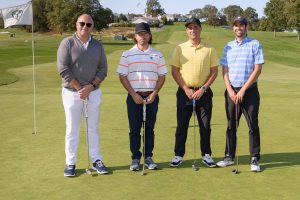 The