New York Men's Grooming Boutique Barba has Fashion & Entertainment icon Billy Porter as first graduate of the Barba 'Quarancuts' Virtual Hair School
One of the less discussed challenges of the lockdown following the COVID-19 outbreak has been that individuals all over are finding themselves in dire need of a haircut with spouses, partners, parents and children are suddenly being drafted as amateur barbers and stylists – with potentially catastrophic (stylistic) results. To help remedy the situation and deliver some much-needed relief, New York City's Up-Scale men's grooming boutique
Barba
, in partnership with agency, Terri & Sandy has launched the 
Quarancuts Virtual Hair School
. Each day, Barba's Owner and Master Stylist,
Xavier Cruz
, will guide student "stylists" through the techniques of men's haircuts online using Zoom. Anyone interested in taking the "course" can Direct Message (DM) Barba on Instagram, with all
Quarancuts
sessions airing simultaneously on IGTV so that friends, family and the wider community can get in on the lesson. Every ground-breaking initiative must have a first star and the first amateur stylist to attend Quarancuts was Grammy-winning singer, Tony-winning actor, and renowned style icon 
Billy Porter
, who enlisted to cut his husband Adam Porter-Smith's hair. The Billy Porter kick-off IGTV Episode at the
Quarancuts Virtual Hair School
can be viewed 
here
.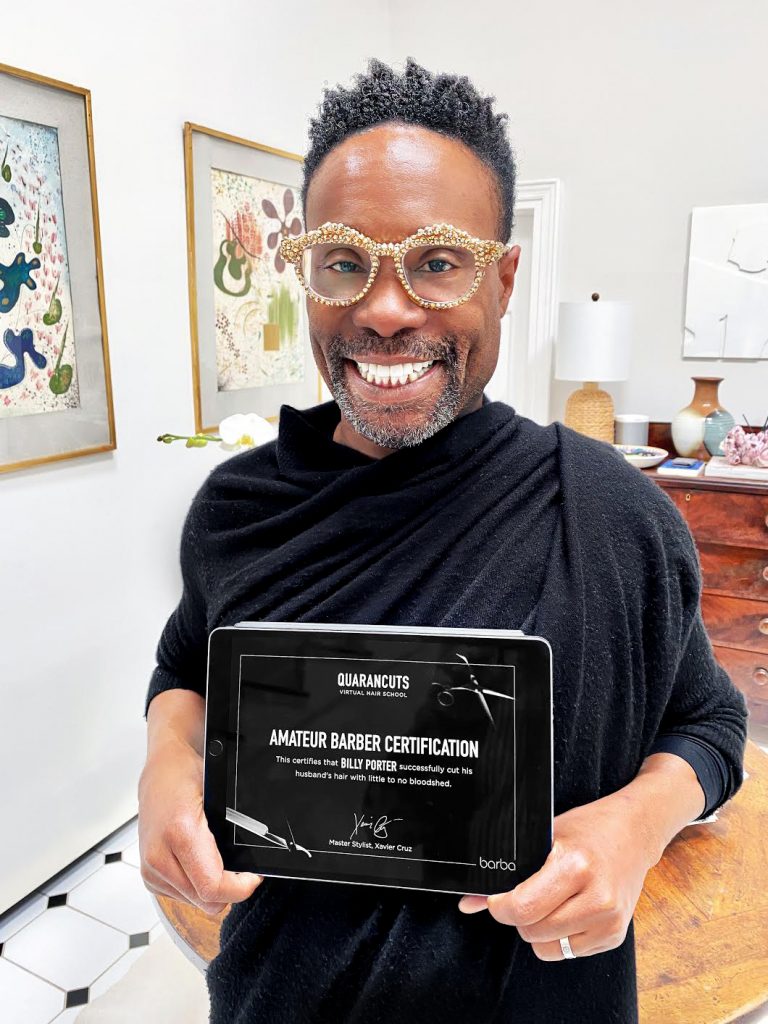 Of his first Quarancuts experience Billy Porter said, 
"My nerves faded away with Xavier's guidance. Humbling and Fabulous!"
His husband Adam added, "
Xavier saved the day teaching my husband how to give me a desperately needed trim"
Xavier Cruz
of
Barba
says, "
Without a doubt, these are hard times, but not all is lost. Quarancuts puts us closer together. We created this program to not only make us feel great over our appearance, but to also have fun. We will certainly have some good laughs during our sessions."
Digital and social content for the
Quarancuts Virtual Hair School
will be broadcast across social media on Facebook, YouTube and Instagram, as well as on Barba's website
www.barbamgb.com
. During this pandemic, Barba Men's Grooming Boutique wants to help the LGBTQ Homeless Youth in NYC with their
Virtual Tip Jar
. Every dollar collected, will be donated to the non-profit organization, New Alternatives. The funds will be used to feed homeless youth. So, after your haircut, tip us and we'll help those in need.
About Barba Men's Grooming Boutique:
For years boutiques and barbershops have coexisted, separate entities serving different clients. Barba has united these two different services in a single place, offering high-end boutique services and more modestly priced traditional barbering under a single roof, led by Xavier Cruz. This men's Grooming Boutique is provided by a highly experienced and well-regarded, staff, including the owner-founder of Xavier Cruz Salon and Xac Anthony Salon & Spa.
About Xavier Cruz:
With over 30 years in the beauty industry, it's no secret Xavier Cruz has established himself as one of the best in the business.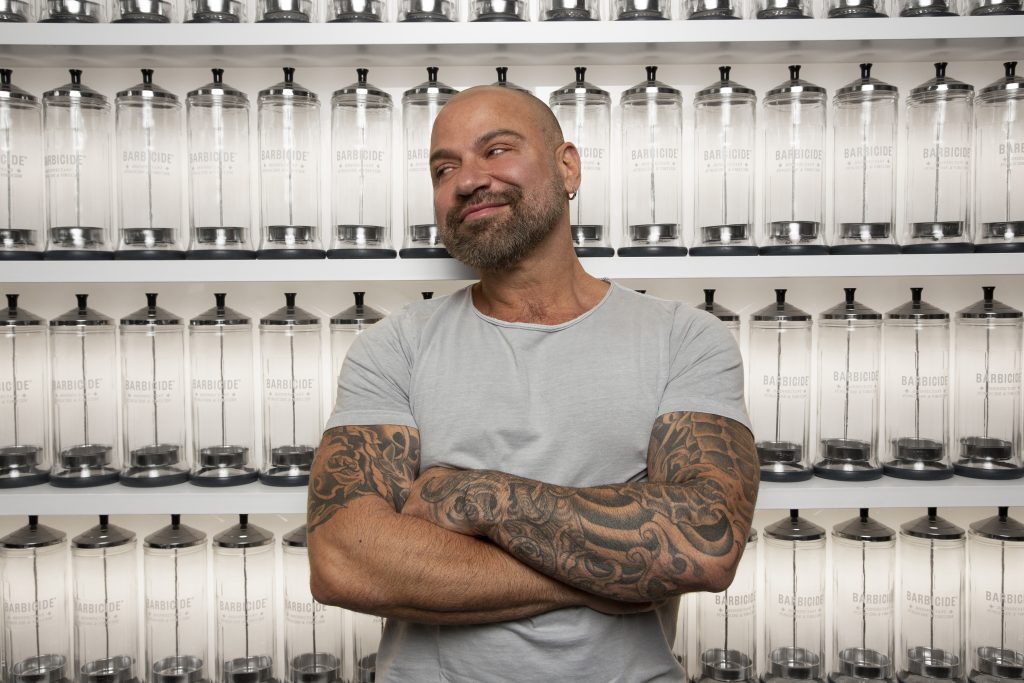 The New York City native's career began at the age of 14. A three-year apprenticeship at Hairplay on Staten Island led him to trade school where he received his license by age 17. After nine years honing his craft while traveling the country for Revlon, he opened The Xavier Cruz Salon in 1997. The sophisticated salon developed a reputation for chic, trendsetting work, and was one of the first businesses that helped revitalize Chelsea's now-thriving 9th Avenue. Xavier can give a mean head of highlights, but here are some of his career highlights:
His work has appeared in high-profile fashion magazines including GQ, Elle, Vogue, Men's Fitness, Allure, and Refinery 29. As well as Oprah, People, OK! and InTouch magazine.
Designed the "Coop" haircut popularized by Anderson Cooper in the '90s, and styled an army of Eminem lookalikes for the MTV Video Music Awards.
Made it big on Broadway, styling for hit shows including Hairspray, The Boy from Oz, The Vagina Monologues, and Metamorphoses.
Created hairstyles for designer Trish Wescoat Pound's models for Fashion Week, leading to appearances in Time Out New York and InStyle magazine.
After opening The Xac Anthony Salon & Spa in 2004, Cruz was the celebrity guest stylist for Nickelodeon's Go Healthy Challenge, and the salon was a location for the feature film Violet Tendencies.
Barba
235 West 19
th
Street
,
New York, NY 10011 For more information, please visit
www.barbamgb.com
or call (212) 675-2
010. Follow Barba on social media at: Facebook: barbamgb | Instagram: @barbamgb