American Foundation of Savoy Orders Youth Program Chairman Joseph B. Giminaro
, and the 
Young Friends Steering Committee of Save Venice
 led by philanthropist and activist 
Lizzie Asher
, hosted a joint cocktail reception in honor of 
H.R.H. Prince Emanuele Filiberto di Savoia, Prince of Venice
. The cocktail reception was held to raise awareness of conservation efforts in Venice following the extreme floods (
acque alte
) that devastated Venice in November. The invitation-only event took place at 
10 Corso Como, 200 Front Street, South Street Seaport, New York City
. Prince Emanuele Filiberto di Savoia is head of the Council of the Savoy Dynastic Orders. Notable attendees included: 
Emanuele Filiberto di Savoia, Lizzie Asher, Joseph B. and Katherine Giminaro, Carl Morelli,  Casey Kohlberg, Anthony Schembri, Christina Senia, Ashlee Harrison, Thomas Zampino, Matteo Bolla, Alexander Hankin, Polina Proshkina, Bernardo Ortiz, Karine Zacharias, Laura Lehmann, Elisa Carollo, Oliver Blodgett, Clayton and Parker Calvert, Hudson Gaines-Ross, Carly Baum, Laron Howard, Shana Davis, Clare Ngai, Mercedes de Guardiola, Michele Rayden, Michael Espiritu, Felipe Victoria, Jay Cheshes, Baroness Sheri de Borchgrave, Joanita Titan, Christopher Liu, Laura Day Webb, Silvia Mella, Wendy McNett, Brie Bobalek, Jasmine Lobe, Kate Mack from Coach, Philip Valles from Moncler.
It was an elegant evening with Prince Emanuele Filiberto di Savoia taking photos with guests throughout the night as they sipped specialty cocktails of the evening such as the Galliano Spritz with Valdo's Prosecco and Machu Pisco's Lima Llama. Save Venice Board Member Lizzie Asher, American Foundation of Savoy Orders Youth Program Chairman Joseph B. Giminaro, together with Carl Morelli and Anthony Schembri discussed the importance of their collaboration in light of the historic November floods in Venice. Prince Emanuele Filiberto di Savoia shared what the conservation efforts mean to him and the importance of conserving Venice for the world as part of our shared cultural heritage. Prior to the event, the American non-profit organization Save Venice jump-started their efforts with the creation of an Immediate Response Fund for artistic and cultural heritage recovery. The Embassy of Italy in Washington DC and Save Venice are partnering to raise funds for the
Immediate Response Fund
, which will support urgent relief efforts and preventative conservation. Donations can be made at 
savevenice.org/donate
 by selecting the Immediate Response Fund, and will be matched by Save Venice, dollar for dollar, up to $100,000 through February 2020. Save Venice is acting quickly and decisively to address works of art and buildings that are in immediate need and in peril, including churches, museums, 
scuole
, and other historic landmarks. The organization's staff is on the ground, working in close collaboration with conservators and local authorities, taking stock of the damage at our conservation sites as well as other affected cultural sites throughout the lagoon and organizing immediate actions. Thanks to the Immediate Response Fund, artistic and cultural heritage recovery efforts are now underway at Galleria Giorgio Franchetti at the Ca' D'Oro, The Church of Santa Maria Assunta on the Island of Torcello, The Church of Santa Maria dei Carmini, The Church of Santa Maria del Giglio, The Church of Santa Maria dei Miracoli, The Church of San Moisè, The Church of San Polo, The Church of San Sebastiano, The Church of San Stae, Scuola Dalmata di San Giorgio degli Schiavoni, and Scuola Grande di San Giovanni Evangelista. Sponsors for the event were: 
Macchu Pisco, Valdo Prosecco, Galliano, Q Tonic
. Photo Credits: 
BFA. 
About The American Foundation of Savoy Orders, Incorporated
The American Foundation of Savoy Orders, Incorporated, a U.S. charitable 501(c) (3) organization, is a NGO in Roster Consultative Status with the Economic and Social Council of the United Nations. It has three endowments: charitable causes, educational programs and an operating fund. Its Savoy Orders Pigott Scholarship was established to provide financial aid to students in the humanities and international studies. Annual grants are also made to educational programs, hospice care facilities, orphanages and programs supporting disabled veterans. In order to raise funds for the support of its activities, the Savoy Foundation sponsors a winter event, Savoy Ball of New York (Ballo di Savoia), a spring event, Festa della Primavera in New York City and the Notte di Savoia Los Angeles on the West Coast. It also confers an annual Chivalry Award, which honors individuals whose humanitarian work, public service and exemplary conduct have contributed significantly to the betterment of the community and world. Its goal is to bring public recognition to individuals whose principles, values, civil conduct and humanitarian accomplishments provide inspiration to current and future generations. Members of the Italian Royal Family, headed by His Royal Highness Prince Victor Emmanuel of Savoy, actively support, attend and lend their names through formal patronage of these Savoy Foundation events.
About The American Delegation of Savoy Orders
The American Delegation of Savoy Orders, including the United States of America, is a part of the Dynastic Orders of the Royal House of Savoy, among the oldest orders of chivalry in the world. The Savoy Orders are headquartered in Geneva, Switzerland and have 35 Delegations worldwide that support the ongoing charitable works of these ancient Dynastic Orders of Knighthood and Merit. Their origins and their principles, traditions and humanitarian goals date back a thousand years. HRH Prince Victor Emmanuel, Prince of Naples and Duke of Savoy, is Head of the House of Savoy and Grand Master of the Savoy Orders, He is the great, great grandson of King Victor Emmanuel II, Italy's first reigning sovereign, who united the nation of Italy under his rule between 1861 and 1870. The Prince's father, King Umberto II, was Italy's last reigning sovereign. He died in 1983. For more information about 
American Foundation of Savoy Order,
 please visit:
www.savoyfoundation-usa.org
Instagram: @americanfoundationsavoyorders | Facebook: @AmSavoyFoundation
About Save Venice 
Save Venice is the leading American non-profit organization dedicated to preserving the artistic heritage of Venice, Italy for the world. Founded in response to the floods of 1966, the worst in recorded history, and incorporated in 1971, Save Venice has since worked tirelessly to preserve, protect, and promote the art and culture of Venice and has funded the conservation of more than 550 projects comprising over 1,000 individual artworks. In 2015, Save Venice established the Rosand Library & Study Center in Venice, creating a nexus for the research of Venetian art, history, and conservation. Save Venice also provides grants for fellowships, exhibitions, and publications to advance Venetian scholarship and conservation. For more information about 
Save Venice,
 please visit: 
www.savevenice.org
Instagram & Facebook: @SaveVeniceInc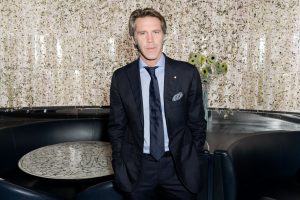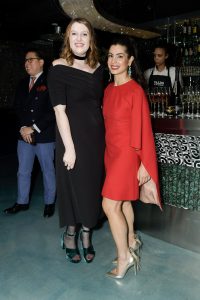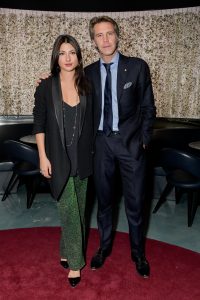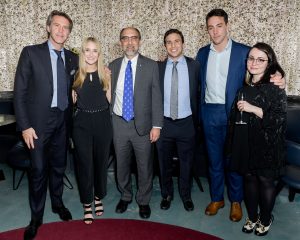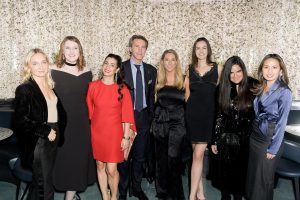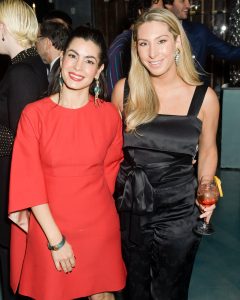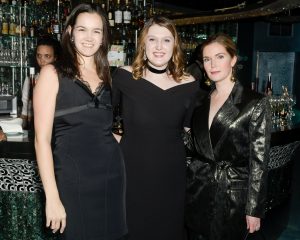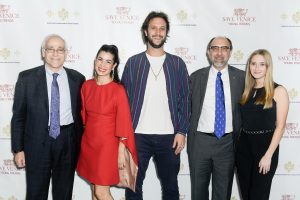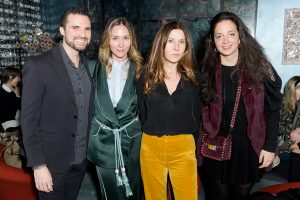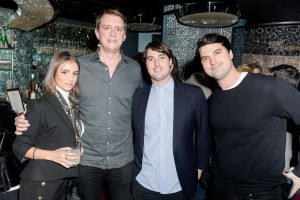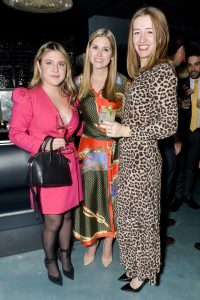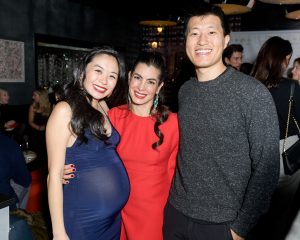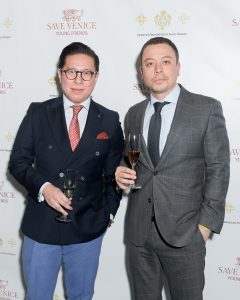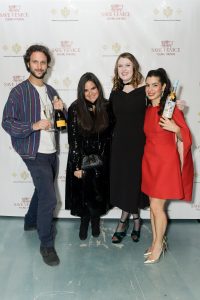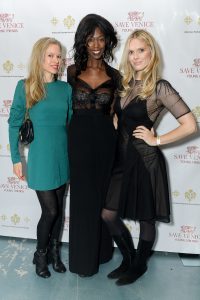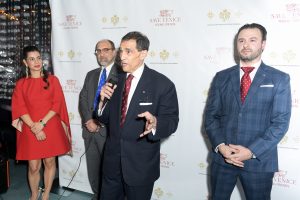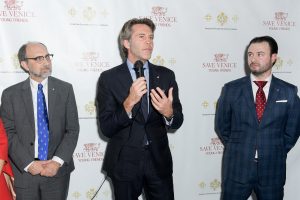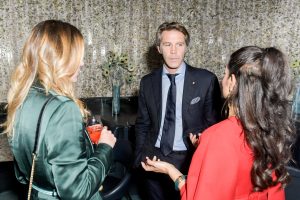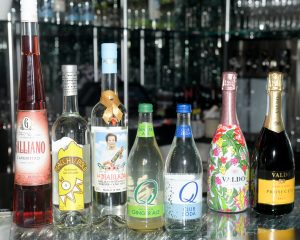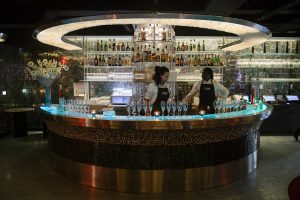 The