Tadashi Shoji
, a leading designer of special occasion dresses, along with bridal, handbags, intimates, and kids collection, will again partner with the 
Samuel Waxman Cancer Research Foundation (SWCRF) 
to commemorate 
Breast Cancer Awareness Month
. This marks the 6th year of Tadashi Shoji's participation in the 
SWCRF "Pay It Forward" 
campaign to support cutting-edge cancer research. To help raise funds for such a worthy cause, Tadashi Shoji has created an exclusive wristlet (a clutch purse with wrist strap). The wristlet's pink leather exterior pays tribute to Breast Cancer Awareness Month universally recognized color palette. "This year, I stand proudly with my friends at the SWCRF in support of Breast Cancer Awareness Month.  I will donate 20 percent of the total amount raised from the purchase of the wristlet to finding a cure for cancer"- Tadashi Shoji. "Tadashi Shoji initiated the 'Pay it Forward' event six years ago and has been a longtime friend and benefactor of the SWCRF.  He is an important partner in our efforts to fund cutting-edge cancer research that is deepening scientific knowledge of this devastating disease. We are grateful for his continued generosity and to everyone who purchases the exclusively designed 'Pay it Forward' wristlet" – 
Samuel Waxman, MD, SWCRF Founder and CEO
. This year, the SWCRF has directed more than $2 million in donor-supported support to fund 13 types of cancer, including breast cancer and triple-negative breast cancer. The funds raised through the purchase of Tadashi Shoji wristlet this month will support SWCRF researchers who are making breakthroughs in detecting how breast cancer forms and spreads. This research is advancing our understanding of how to prevent or treat breast cancer more effectively.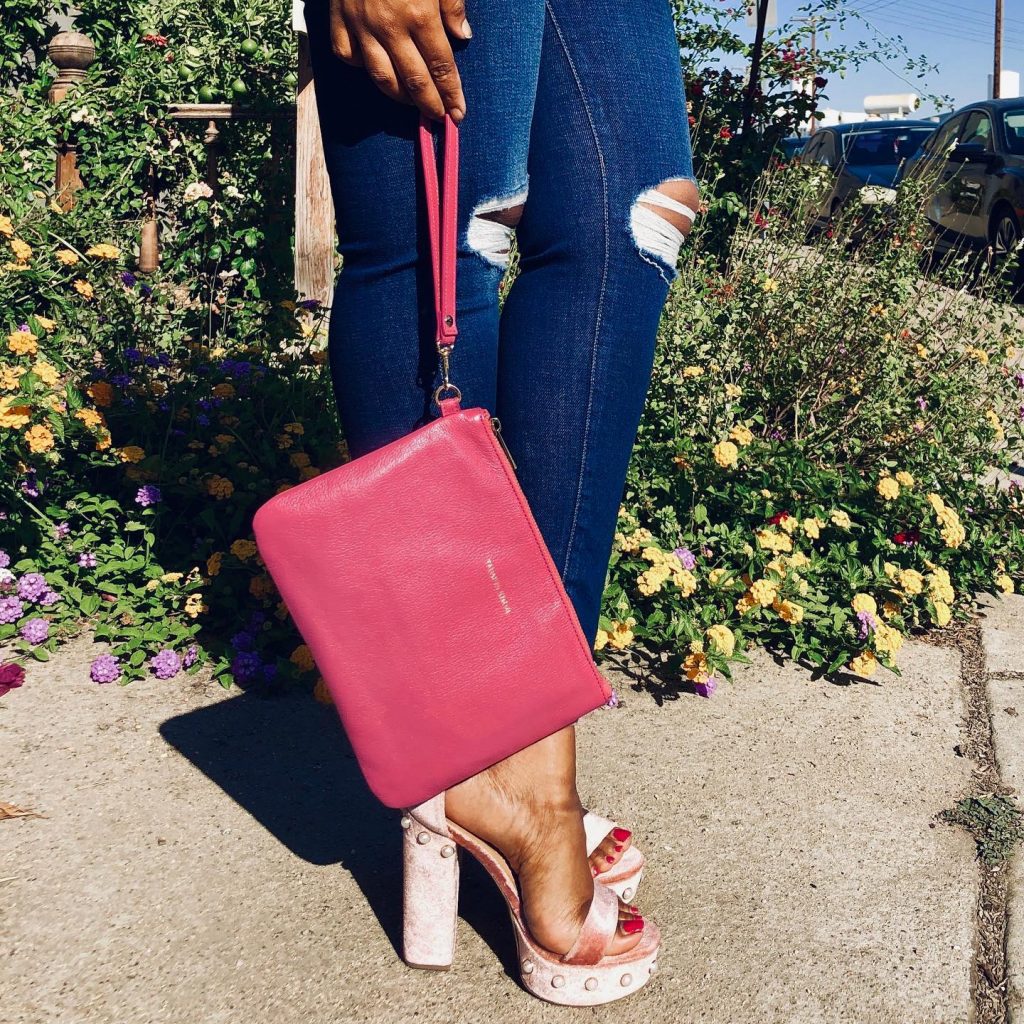 Beginning October 1
st
, 2019, the limited-edition wristlet will go on sale through the end of October, and will be available for $40.00 USD at Tadashi Shoji boutiques in South Coast Plaza (CA) and Fashion Show Mall (NV) as well as on www.tadashishoji.com with 20 percent of the proceeds going directly to SWCRF to help fund their cancer research.
About Samuel Waxman Cancer Research Foundation
The Samuel Waxman Cancer Research Foundation is a 501(c)3 nonprofit organization dedicated to curing and preventing cancer. The Foundation is a pioneer in cancer research and its mission is to eradicate cancer by funding cutting-edge research that identifies and corrects abnormal gene function that causes cancer. This research is the basis for developing minimally toxic treatments for patients. Through the Foundation's collaborative group of world-class scientists, the Institute Without Walls, investigators share information and tools to speed the pace of cancer research. Since its inception in 1976, the Samuel Waxman Cancer Research Foundation has awarded over $100 million to support the work of more than 200 researchers across the globe. For more information on SWCRF, visit: www.waxmancancer.org
Facebook:
        WaxmanCancer
https://www.facebook.com/WaxmanCancer
Instagram:
       @waxmancancer
https://www.instagram.com/waxmancancer/
Twitter:
           @waxmancancer
https://twitter.com/WaxmanCancer
About Tadashi Shoji
Tadashi Shoji is the founder and chief designer of the Tadashi Shoji Collection. Born and raised in Sendai, Japan, he began painting and drawing from a young age and eventually moved to Tokyo, where he studied fine art. His talent was soon recognized and he was recommended for an apprenticeship with Japan's leading contemporary artist, Jiro Takamatsu, who is credited with paving the way for the modern art movement in Japan during the sixties. The contemporary evening brand, Tadashi, was launched in 1982 and in Fall 2007, Tadashi Shoji Runway Collection premiered during New York Fashion Week to rave reviews. Tadashi Shoji continues to evolve into a full lifestyle brand with the launch of Bridal, Intimates, and Handbags. His designs have won a loyal following from well-dressed women worldwide, including a wide range of celebrities and influential figures such as Michelle Obama, Octavia Spencer, Katy Perry, Chrissy Metz and Kate Hudson. Tadashi Shoji can be found in over 1000 luxury department stores and high-end boutiques worldwide as well as in the brand's wholly owned shops and on
www.tadashishoji.com
.