The family-owned and operated
Demarchelier
Restaurant
has remained New York City's little piece of France ever since opening on 86
th
Street over 25 years ago by owner and artist
Eric Demarchelier
, brother of famed fashion photographer Patrick Demarchelier. Under the management of Eric's daughter, Emily Demarchelier, the cozy French bistro attracts a loyal clientele who come for both the authentic French cuisine and the warm, familial hospitality. Demarchelier Restaurant's gourmet dining experience captures the essence of an authentic French bistro. This season's signature dishes include
Pate De Campagne
,
Filet of Herring with Potato Salad
and
Moules Mariniere
for an appetizing start to a full course dinner. Delicious entrees taking your palate on a journey through France include the expertly crafted
Duck Confit
with white beans,
Rainbow Trout Meuniere
and
Filet Mignon
with your choice of side and sauce. The dessert menu boasts an assortment of sweet treats including the
Crème Caramel
(Flan),
Profiterolles
with chocolate sauce and
Crepes Suzette
with Grand Marnier.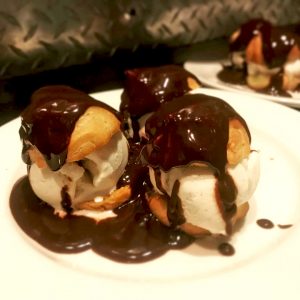 Demarchelier's classic menu items are coupled with organic selections to accommodate various dietary considerations. Farm-to-table, natural, grass-fed, organic options include the
Grass Fed Angus Beef Burger
and
Organic Pork Chop
with caramelized onions, apple and butternut squash gratin. The traditional French menu is paired perfectly with a wide range of predominantly French wines. Patrons can also opt for perfectly crafted cocktails such as the
Grapefruit Rosemary Mule
(Deep Eddy Grapefruit Vodka, with Fresh Lime Juice and Ginger Beer with a Rosemary Sprig), the
La Provence Martini
(Empress 1908 Gin, Kumquat liqueur, a dash Lavender Simple Syrup Decorated with a Dried Butterfly Pea Flower) or the
Kumquat Margarita
(Casamigos Tequila Blanco, Fresh Lime Juice and Kumquat Liqueur). The French bistro welcomes patrons to a daily Lunch. Signature dishes include
Cold Poached Salmon
with dill sauce
, Smoked Salmon & Avocado Tartine
with fennel pollen on a French loaf,and
Chicken Paillard Salad
with quinoa, pomegranate and mint. The extensive a la carte menu features an abundance of the finest menu items at the Upper East Side eatery.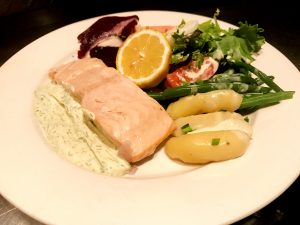 Affectionately known as an intimate gathering space for art lovers, family and friends will love Eric's rotating collection of artworks displayed on the walls of Demarchelier Restaurant. Paintings are available for sale per patron's request.
About Demarchelier:
Authentic French Bistro Demarchelier was first established in 1978, and still attracts a loyal clientele who come for both the authentic French cuisine and the warm, familial hospitality. Located on the Upper East Side at 50 East 86
th
street since 1973, Demarchelier is owned by French born artist Eric Demarchelier. Eric's daughter Emily Demarchelier manages the family owned restaurant, while Chef Marc Tagournet is in charge of creating their traditional menu selections. For more information on Demarchelier Restaurant, please visit
www.demarchelierrestaurant.com
Facebook & Instagram: @DemarchelierRestaurant
Demarchelier Restaurant
50 East 86
th
Street (Between Madison & Park Ave) New York, NY 10028 Opening Hours: Monday – Sunday LUNCH: 11:30am – 4:00pm DINNER: 4:00pm – 10:00pm