Jean Shafiroff; 
Honoree
Aimee Sadler
,
CEO, Dogs Playing for Life; 
Emcee –
Gregory D'Elia; 
Host Committee –
Randi Schatz, Amy Cosman, Antonella Bertello , Missy Hargraves, Sharon Kerr; 
Junior Chair –
Kate McEntee; 
Junior Co-Chairs –
Kingsley Crawford, Jenny Dwork, Merritt Piro
Southampton Animal Shelter Co-Presidents –
Clif Knight, Beau Hulse
The
Southampton Animal Shelter Foundation
hosted their
10th Annual Unconditional Love Gala
on Saturday, July 20th, 2019. The event took place under the tents at Wickapogue and Old Town Roads in Southampton, NY – starting with a cocktail hour, followed by a parade by staff of animals cared for by the Shelter, live auction, dinner and dancing. The Event Chair was
Jean Shafiroff
and the Honoree
Aimee Sadler
,
Founder & CEO of Dogs Playing for Life
.
Gregory D'Elia
emceed the event, The 2019 Gala's Host Committee included
: Randi Schatz, Amy Cosman, Antonella Bertello, Missy Hargraves,
and
Sharon Kerr
. The Junior Chair is
Kate McEntee
, and Junior Co-Chairs include:
Kingsley Crawford, Jenny Dwork, and Merritt Piro
. The 2019 Media Sponsor was
Hamptons Magazine
. The event planner for the evening was
Claire Bean
. Entertainment was provided by
Elan Artists' Nation
with dinner catered by
Stone Creek Inn
. Notable attendees included
: Jean Shafiroff, Aimee Sadler, Gregory D'Elia, Amy Cosman, Randi Schatz, Antonella Bertello, Sharon Kerr, Missy Hargraves, Martin Shafiroff, Kim Renk, Greg Dryer, State Assembly Member Rebecca Seawright, Clifton Knight and Raya Knight, Rory Diamond, Talen Hurd, Beth Ostrosky Stern, Mayor Jesse Warren, Ava Roosevelt, Candy Udell and Mark Udell, Southampton Town Supervisor Jay Schneiderman, Pamela O'Connor, Lisa and Philip Crawford, Lisa and Gregg Schenker, Danielle Naer, Katie McEntee, Kingsley Crawford, Jenny Dwork, Merritt Piro, singer Maxwell; models Jason Morgan, Peter Brant Jr. and Morgan O'Connor; Beau Hulse and Pat Hulse,Jerry Turco and Tracy Stern, Kenneth and Maria Fishel, Leesa Rowland, Dr. Marcy MacMillan, Dede and Terry Moan
. With an overwhelming turnout, The Gala was a success in raising money and awareness for the efforts of the Charity. A live auction included fund raising for the shelter's training program with
Dogs Playing for Life
; and opportunities to match shelter dogs to veterans to become service dogs through programs
K9s For Warriors
, and
Paws of War
. Guests were also raising their paddles to sponsor feeding a dog or a cat for a year; group golf outings at the East End's most prestigious golf courses including Shinnecock Hills and Atlantic, skiing in Sun Valley, a week at a private resort and an auction for a classic British motorcar, a beautifully restored 1952 MG TD. Proceeds from the event directly support more than 5,000 animals who enter the shelter's doors annually. Whether caring and finding homes for stray and abandoned animals to providing low cost veterinary care and dog training so that animals can remain in their home, the
Southampton Animal Shelter
has become a vital resource in their community. With the generous support of donors, they can continue to provide lifesaving programs and services. Individual tickets for the gala were tiered $500 and $1,000. Junior tickets (for under 35) were $300. The
Southampton Animal Shelter Foundation
is unique on the East End, taking in animals from all 7 villages and 18 hamlets in the Township. With its "open admissions" policy, it accepts all animals – no matter what breed, physical or medical condition, special needs, or what age. The shelter also takes in animals from neighboring towns and beyond. The shelter helps and saves animals from natural disasters such as hurricanes, and overcrowded shelters. Shelter services are broad-based. It provides low-cost, mobile veterinary services throughout the region. Plus, it conducts educational classes in local schools on humane animal care. The Southampton Animal Shelter is the true "community" shelter on the East End. Hurricane, disaster & over crowded shelters Most significantly, the shelter's Medical Services and the Behavior & Training program are unsurpassed. These, along with the professionalism and "match-making skills" of the Adoption Department, are the key to the shelter's extraordinary adoption rate of 96%. Shelter staff, and its fabulous volunteers, make sure that no animal is left behind. Photo Credit: Patrick McMullan, and Rob Rich/SocietyAllure.com, see individual photos for credit
About SASF
The Southampton Animal Shelter Foundation is a 501 (c) 3 non-profit organization that relies on the generosity of their donors and volunteers to care to for the homeless animals in its community, and to place them in loving "forever homes." The number of animals in need of help is growing every day. The overpopulation of pets on Long Island is a major issue. Whether caring for strays found wandering the streets, rescuing neglected and abandoned animals, or saving dogs from the horrors of the puppy mill industry, the shelter is a safe haven for all animals and for some, a last resort. Without SASF, these animals would not be able to survive. The shelter provides a stepping stone for animals to find a loving home. It offers them housing, food, medical treatment, training, and rehabilitation when necessary. For more information, please visit
www.southamptonanimalshelter.com
Facebook: southamptonanimalshelter | Twitter: shelterhampton | Instagram: southamptonanimalshelteradopt Southampton Animal Shelter 102 Old Riverhead Rd West, Hampton Bays, NY 11946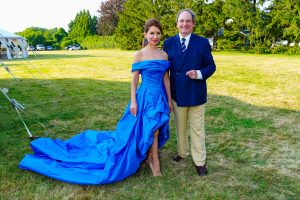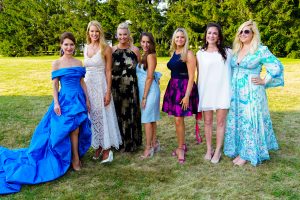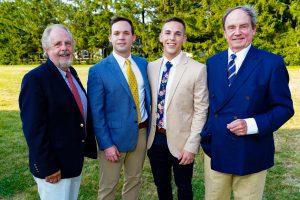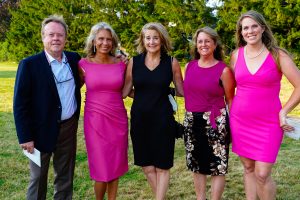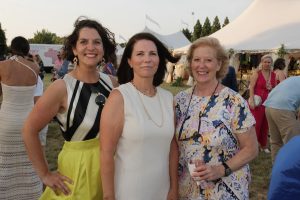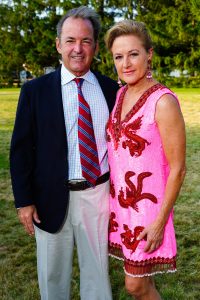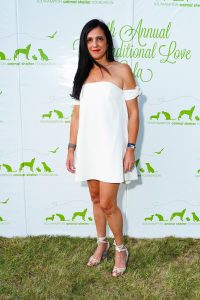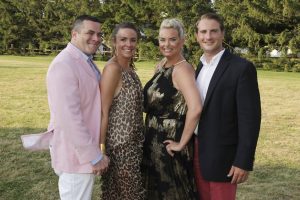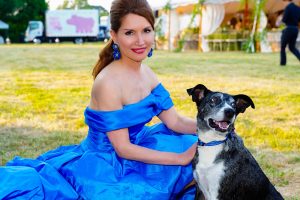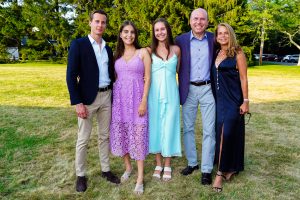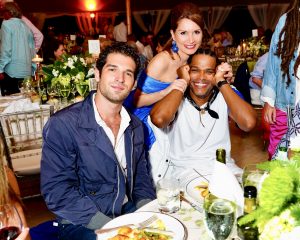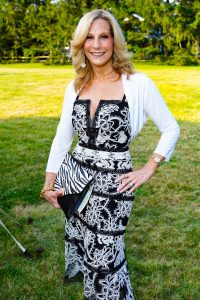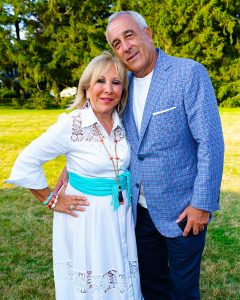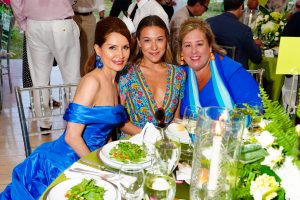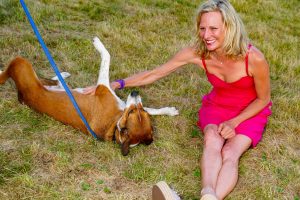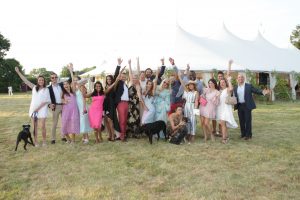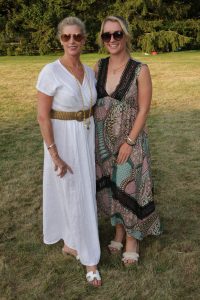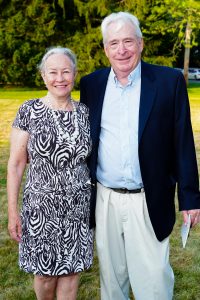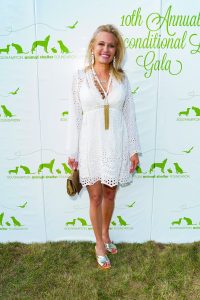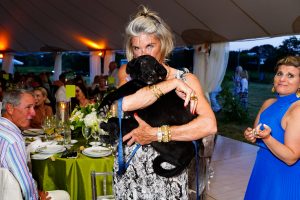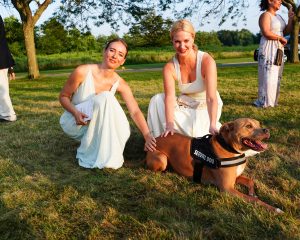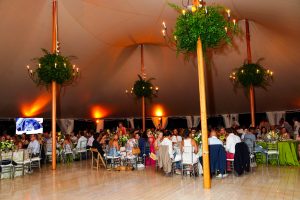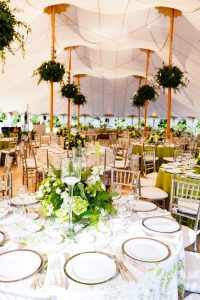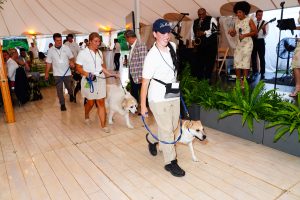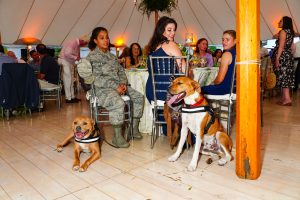 Event Chair