Russian Samovar Restaurant and Piano Bar
hosted a literary star-studded book release party for authors Allen Salkin and Aaron Short, featuring some of the restaurant's authentic Russian delicacies and cocktails. In their new book
The Method to The Madness: Donald Trump's Ascent as Told by Those Who Were Hired, Fired, Inspired—and Inaugurated
(released July 9, 2019 by All Points Books), veteran journalists Salkin and Short have written an objective, nonpartisan oral history
devoid of anonymous sources.
The book shows that Trump had carefully planned his bid for the presidency since he launched what many considered to be a joke candidacy in 1999. Among those media friends and colleagues in attendance were: the New York Time's
Tiina Loite
; the New York Post's
Susan Edelman, Melkorka Licea, Katharine Ann Boniello, Heather Hauswirth, Melissa Klein, Doree Leewak
and
Zach Kussin
; Author
Allison Schrager
; Food and Wine's
Sara Ventiera
; Get Me Roger Stone Director
Morgan Pehme
; the Hollywood Reporter's
Jeremy Barr
; Rolling Stone's
Tana Ganeva
; ProPublica's
Nadia Sussman
; Newsday's
Matt Clark
; the Wall Street Journal's
Andrea Fuller
and
Jay Cheses
; Journalist
Justin Rocket Silverman
; Ish Productions's
Michael Hirachorn
and
Melissa Cooper
; Producer
Joe Allegro
; CNN's
Michael Southworth
; the National Review's
Kyle Smith
; Rachel Maddow Show's
Lisa Ferri
; Meredith Magazine's
Amy Brightfield
; Author of
Duped,
Abby Ellin
;and Russian Samovar's
Vlada Von Shats (longer list of media attendees below photos)
. What sets
Allen Salkin
and
Aaron Short's
new book,
THE METHOD TO THE MADNESS: Donald Trump's Ascent as Told by Those Who Were Hired, Fired, Inspired–and Inaugurated
apart from many of the books concerning the Trump Presidency is the exclusive use of on-the-record comments and anecdotes to tell objectively the story of Donald J. Trump's rise to the Presidency of the United States between 1999 and 2015. Russian Samovar is owned by Roman Kaplan and managed by his daughter
Vlada Von Shats
and her two sons Michael and Nicholas. It was previously co-owned by
ballet legend Mikhail Baryshnikov
and
Nobel Prize winner for poetry Joseph Brodsky
. Jilly Rizzo, friend and bodyguard of
Frank Sinatra
, owned the establishment in the past, and Sinatra held many personal concerts there and often spent time with The Rat Pack, playing games of baccarat in the upstairs lounge.
Cyndi Lauper
and
Liza Minnelli
are also known to stop by and offer the odd performance. The restaurant keeps attracting several generations of Russians. In a cozy atmosphere they can eat their favorite Russian food, meet musicians, actors and writers from Russia and all over the world. (Photo Credit: Stefano Giovannini)
About Allen Salkin & Aaron Short
Allen Salkin covered Donald Trump and Jared Kushner as a reporter for
The New York Times
and
New York Post
over two decades. He has reported on media and culture for 
Vanity Fair
, 
The Washington Post
and
New York
magazine.He currently lives in Los Angeles. Aaron Short has reported on Donald Trump's political aspirations for over a decade. He is a Brooklyn-based journalist whose work appears in the
New York Post
, the
Daily Beast,
and
Vice
.
THE METHOD TO THE MADNESS: Donald Trump's Ascent as Told by Those Who Were Hired, Fired, Inspired–and Inaugurated
Authors:
Allen Salkin and Aaron Short
Publication Date:
July 9, 2019 /
Publisher:
All Points Books
Hardcover ISBN:
9781250202802, $28.99 /
eBook ISBN:
9781250202819; $14.99
Audiobook ISBN:
9781250223524; $26.99
About Russian Samovar
Located in the Theater District, Russian Samovar boasts a 19th-century feel, complete with picturesque green and red shades and Russian folk prints. Ballet Legend Mikhail Baryshnikov and Nobel Prize winner for poetry Joseph Brodsky are former partners, and Cyndi Lauper and Liza Minnelli are known to stop by and offer the odd performance. The legendary location, formerly known as Jilly's Saloon, also used to be frequented by Frank Sinatra and The Rat Pack. The elegant establishment is famous for its 26 flavored vodkas prepared in-house, alongside its many Russian delicacies. Owned by Roman Kaplan and managed by his daughter Vlada Von Shats and her two sons Michael and Nicholas, Russian Samovar offers some of the finest Russian cuisine in New York. The restaurant, which seats 100 in the dining room and 50 at the bar, is the perfect location for private events. Its intimate upstairs lounge comfortably seats 34 for sit-down dinner, and 100 for standing buffet. Russian Samovar is a major supporter of the art community, with poetry readings held throughout the year and a classically trained pianist performs nightly. It features live interactive theatre every Thursday with award-winning actors, performance from Opera Singer Michael Peer on Mondays, Gypsy Fun Trio on Fridays and Saturdays on violin and guitar playing traditional Russian music, and Jazz Blues Brunch on Sundays with the Uptown Jazz Company. For more information, visit
www.russiansamovar.com
Follow Russian Samovar on Social Media: Facebook – RussianSamovarNY; Instagram – Russian Samovar; Twitter – @SamovarRussian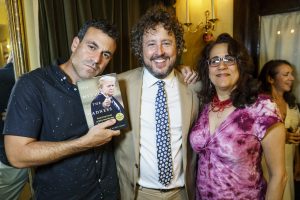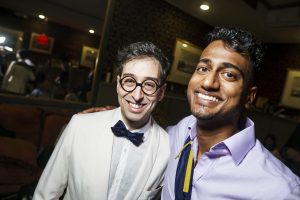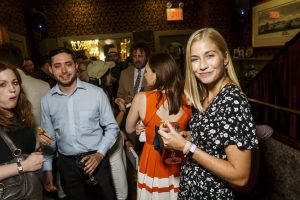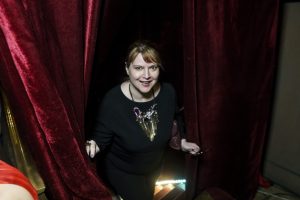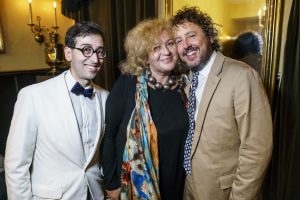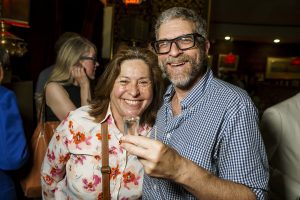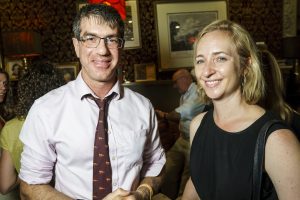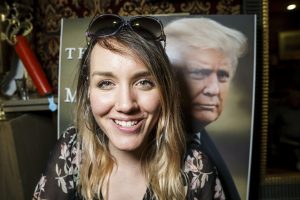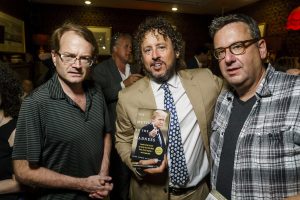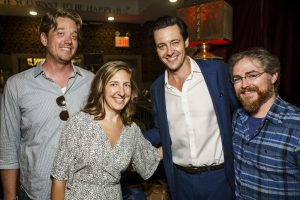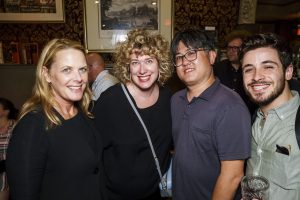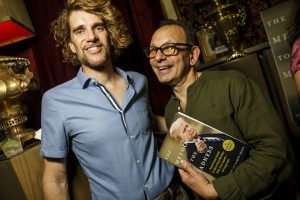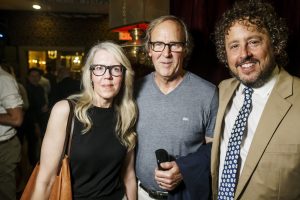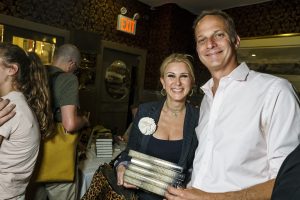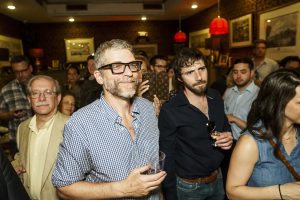 The legendary