Jean Shafiroff
, and her husband, Vice Chairman of wealth management and investment banking firm Stifel,
Martin Shafiroff,
hosted over 125 guests at their beautiful Southampton home at the launch reception for the Stony Brook Southampton Hospital's 61
st
Summer Party.
Jean and Martin Shafiroff
are the honorees of this year's Stony Brook Southampton Hospital Summer Party to be held on August 3, 2019 in Southampton, New York. Jean has also recently joined the Hospital's board as a trustee. The rain stayed away so guests were able to enjoy the beautiful waterfront patio and gardens, as well as delicious catering by Cornelia Guest Events. Alex Donner provided classic cocktail party tunes. Among the many notable guests were: New York State Assembly Member
, Rebecca A. Seawright
,  former executive director of the Council of Fashion Designers of America (CFDA) and creator of New York Fashion Week;
Fern Mallis
, Managing Partner of Fernbrook Capital Management and former executive at both Saks Fifth Avenue and Harrods;
Marigay McKee
and her husband, CEO and Managing Director of General Atlantic,
William E. Ford
; Democrat national committee man and co-founder of public relations firm, Zimmerman-Edelson,
Robert Zimmerman;
and Chief Administrative Officer of Stony Brook Southampton Hospital,
Robert A. Chaloner.
Founder and CEO of Teddy Share,
Sharon Bush,
was also in attendance.
Cindy Willis
and
Laura Lofaro Freeman
are chairing the Summer Party this year, and honorary chairs include
Georgina Bloomberg
and
Stanley and Fiona Druckenmiller.
Commented 
Jean Shafiroff
, "
Stony Brook Southampton Hospital is the only hospital on the East End of Long Island. It provides first class healthcare services to our entire community. It also operates the only Emergency Department on the South Fork and treats all patients 24 hours per day and 365 days of the year.  The hospital is essential for all visitors and residents of the East End of Long Island; no one wants to live in a community without access to excellent healthcare. The Hospital turns no one away – and so everyone receives treatment. Each year about 25,000 patients are seen in the Emergency Room. My husband Martin and I are very pleased to be able to support the hospital in every way we can. The Summer Party is the Hospital's biggest annual fundraiser and all proceeds go to the Emergency Department. We hope that everyone who can, buys a ticket or a table and supports the Hospital!"
Limited tickets and tables are still available for the Hospital's Summer Party. To purchase tickets, email
Lauren.antilety@stonybrookmedicine.edu
or call (631) 726-8700 Ext. 7 Photo Credit: see individual images To view the full gallery of images from Rob Rich/SocietyAllure.com, please visit:
https://www.societyallure.com/Hamptons-2019/StonyBrook-Southampton-Hospitals-61st-Summer-Party-Kickoff/
About Jean Shafiroff
Jean Shafiroff, philanthropist, humanitarian, and author of
Successful Philanthropy: How to Make a Life by What You Give
, is considered to be at the vanguard of a new movement of modern philanthropists. Jean's philanthropy goes beyond financial contributions and includes the gifts of extensive time and knowledge. Through her work she encourages and seeks to empower all individuals to become philanthropists so that they can build the fulfillment of giving into their lives. For more information about Jean Shafiroff, please visit:
www.jeanshafiroff.com/
F: jean.shafiroff | T: @JeanShafiroff | I: @JeanShafiroff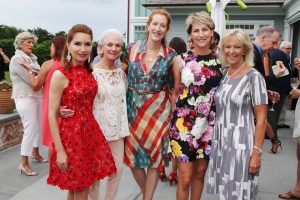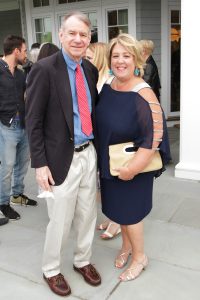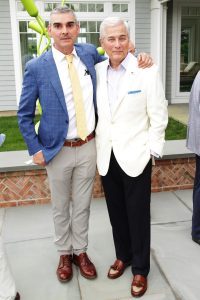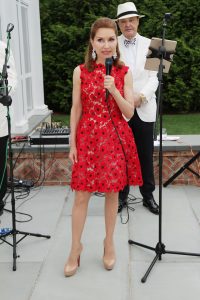 New York philanthropist and author