Young Friends of Save Venice
into a new era of charitable giving, philanthropist and activist
Lizzie da Trindade-Asher
chaired
Artista e Musa
at
Jimmy at the James
in New York City. Supporting one of the top charities in New York City, Lizzie Asher helped to relaunch the
Young Friends of Save Venice Initiative
, determined to unite a younger generation of philanthropists and reawaken the institution of charitable giving.
Save Venice
isa
501(c)(3) nonprofit organization
committed to the restoration and preservation of historical artworks and architecture of Venice, Italy. Notable attendees included: Chair
Lizzie da Trindade-Asher;
Vice Chairs
Kate Curkin, Casey Kohlberg, Michele Levbarg-Klein Rayden,
and
Christina Senia;
The Host Committee
Shana Davis, Anthony DeWitt, Alexander Mason Hankin, Danielle Hankin, Katie Lovejoy, Clare Ngai, Larry Milstein, Skylar Pinchal, Sofia Espinosa Tcherassi,
and
Silvia Mella;
guests
Allyson Shapiro, Timo Weiland, Molly Krause, Alyson Cafiero, Daniel Kibblesmith, Jennifer Wright, Delia Folk, Laura Day Webb, Gigi Burris, Leah C, Craig Montague, Leesa Rowland,
and
Omar Cooper.
The name 
Artista e Muse 
plays direct homage to the theme of Save Venice's reknown Masquerade Ball to be held April 26
th
 in New York City. Masks, donated by couture milliners, Leah C and Gigi Burris and artist Andrew Rudjord, were available for auction ahead of the Masquerade ball to drum up support for the Young Friends first restoration project of Four Pietro Longhi paintings. Guests drank custom spritzes, which were served blending an exceptional selection of 
Valdo Champagne Galliano L'Aperitivo
, 
Q tonics
 and 
Macchu Pisco
. 
Artista e Muse
 attending luminaries, socialites, milliners, artists and distinguished guests enjoyed unforgettable evening at the beautiful rooftop cocktail lounge,
Jimmy at the James
. Enamored by the beauty and history of
Venice, Italy
, proud Peruvian-born philanthropist, activist and entrepreneur
Lizzie Asher
, alongside the
Artista e Musa
host committee, is dedicated to preserving the artistic heritage of the floating city. Invited guests rallied in support of
Save Venice
which selects restoration projects based on artistic merit, historical importance and urgency. In collaboration with the Italian Ministry of Culture and with the help of renowned international experts, Save Venice has funded the restoration of more than 500 artworks in Venice including the recent completion of Tintoretto's 1561
Wedding Feast at Cana
in the sacristy of the church of Santa Maria della Salute. Sponsors for the
Artista e Musa
eventinclude:
Macchu Pisco
,
Galliano
and
Valdo Prosecco
. Photo Credit: Madison McGaw/©BFA.
About Lizzie da Trindade-Asher
Peruvian-born philanthropist, activist and entrepreneur Lizzie Asher graduated magna cum laude from Duke University and earned a degree with honors from Harvard Law School. She practiced law at a prestigious firm in Manhattan before launching successful beverage company Macchu Pisco with her sister, Melanie da Trindade. Lizzie dedicates her time to personal causes that showcase her breadth of interests. She has been keenly involved with social equality issues for women and is often featured in publications aiming to discuss women's progress and equality. At the 65
th
Anniversary of Harvard Law admitting women she delivered an impassioned speech to women graduates about navigating career and life. Lizzie is the co-founder of the Asher-Ezra scholarship fund that provides financial aid to underprivileged Latino children in the Bronx. She also serves as one of the youngest Board Members of the non-profit Save Venice and is spearheading the relaunch of the Young Friends of Save Venice Initiative. When Lizzie is not in NY spending time with her son, balancing her business and philanthropic commitments, she can be found taking on even more challenges that ignite her passion for helping others.
About Macchu Pisco
Macchu Pisco was founded in 2006 by Lizzie Asher and her sister Melanie. Together the two have crafted an entirely new experience for discerning drinkers when they introduced the sublime spirit of Peru to the United States, Europe and beyond. While the sisters certainly cast a reverent eye toward tradition, Macchu Pisco is singular in its modern purity and complexity, and has been regarded as nothing less than revelatory by mixologists and the press. Macchu Pisco is currently available online and can be found at the finest restaurants and retailers around the world. Macchu Pisco is a premium line made 100% from the quebranta grape. It is produced all naturally so, innately, it's "all the highs without the lows." Characterized by herbal, grassy and earthy notes, it rests for 1 year before being bottled at the estate. For more information about
Macchu Pisco
, please visit:
www.macchupisco.com
Facebook: MacchuPiscoDrinks | Twitter: @MacchuPisco | Instagram: @Macchu_Pisco
About Young Friends of Save Venice
Save Venice is fortunate to have an active group of young people involved in our fundraising efforts. The mission of the Young Friends of Save Venice is to introduce young supporters to Venice's artistic patrimony and to instill in them the desire to help preserve her treasures. The Young Friends have historically played an integral part in Save Venice's hugely successful annual balls in New York – Un Ballo in Maschera – and sponsored restorations in Venice, including several paintings in the Accademia Galleries, the Doge's Private Chapel in Palazzo Ducale, and treasury objects in Basilica San Marco.
About Save Venice
Save Venice is the leading American nonprofit organization dedicated to preserving the artistic heritage of Venice, Italy. Since 1971, Save Venice has funded the restoration of more than 500 artistic, architectural, and culturally significant works. In 2015, Save Venice established the Rosand Library & Study Center in Venice, creating a nexus for the research of Venetian art, history, and conservation. For more information about
Save Venice,
please visit:
www.savevenice.org
Facebook, Instagram & Twitter: @SaveVeniceInc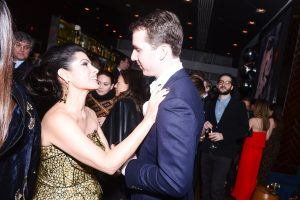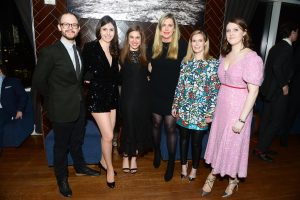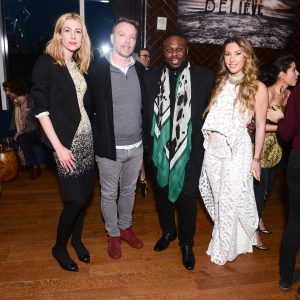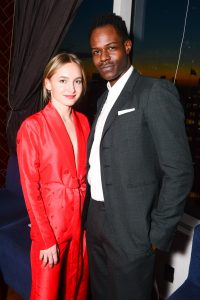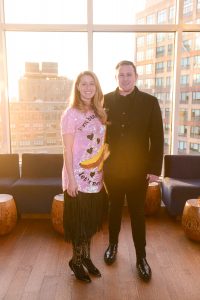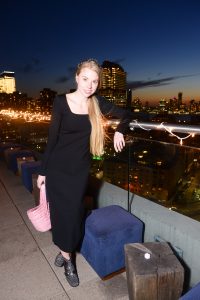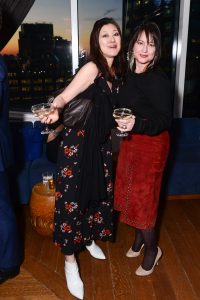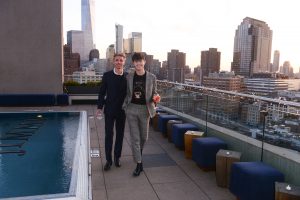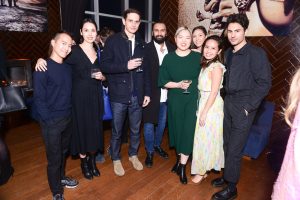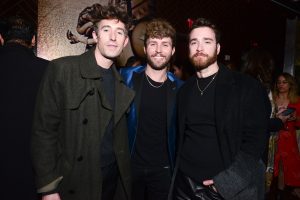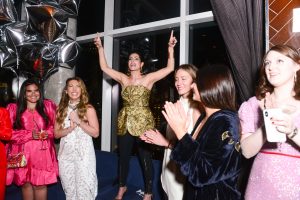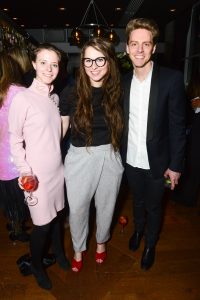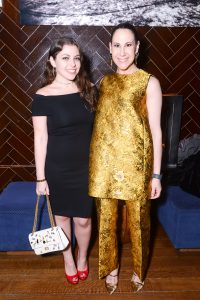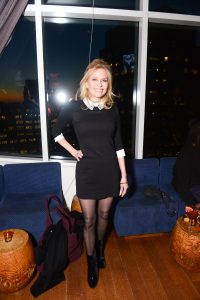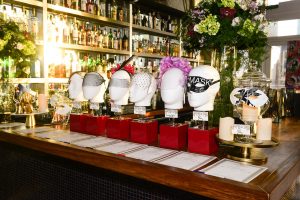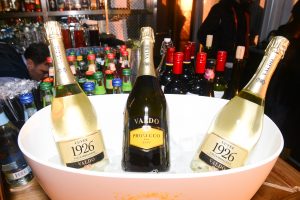 Leading